Association: Control mechanism over travel agencies, hotels needed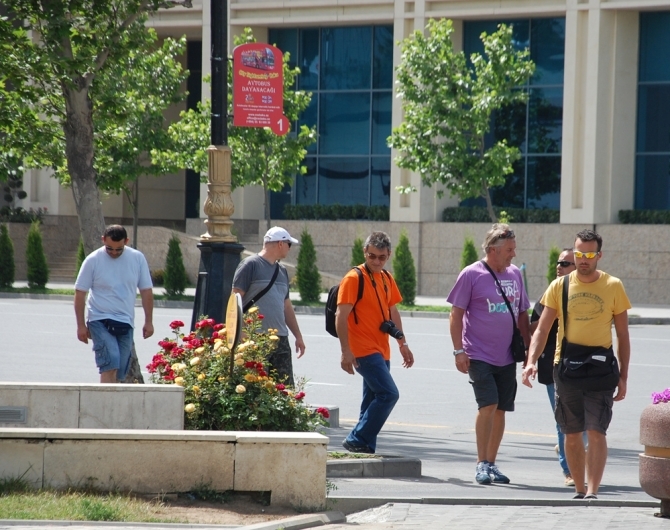 By Rashid Shirinov
Azerbaijan Tourism Association considers it necessary to establish a mechanism of control over the activity of tourism companies and hotels to prevent frauds and problems in this area.
"Licenses are no longer required for implementation of tourism activity in the country. Of course, it is a positive factor, but some agencies benefitting from that do not always behave lawfully. Therefore, a special mechanism of control over their work is needed," said Muzaffar Agakarimov, the adviser of the Chairman of the Azerbaijani Tourism Association, while speaking about Azerbaijani tourists, who have faced problems in Batumi.
Roughly 50 Azerbaijani tourists faced difficulties in Batumi as travel companies Altur Travel and Ray Travel have not paid for hotel accommodation. The hotel administration refused to return passports of the tourists until the payment is made. The situation was resolved after the Consulate General of Azerbaijan in Georgia helped tourists to return their passports.
Agakerimov noted that every travel agency should initially sign a contract with its customer and the document should define the obligations of the agency to the tourist. In case the travel company does not pay the hotel accommodation, the tourist can sue the agency through court and recover money. The necessity of concluding the agreement is prescribed in the law 'On tourism'.
"If the travel agency lacks such a contract then it should be punished. That is, the travel agency is to blame anyway. Generally, I think such companies must be closed," said Agakerimov.
Today, there are about 300 travel agencies and more than 570 accommodation establishments in Azerbaijan. The number of foreigners who visited Azerbaijan in 2015 exceeded 2 million.
Most of them came from neighboring countries. Thus, 685,555 visitors were from Russia, 571,648 from Georgia, while 149,600 tourists came to Azerbaijan from Iran. This year, a greater number of tourists from Arab countries visit Azerbaijan.
---
Rashid Shirinov is AzerNews' staff journalist, follow him on Twitter: @RashidShirinov
Follow us on Twitter @AzerNewsAz