4 September 2015 16:57 (UTC+04:00)
2 317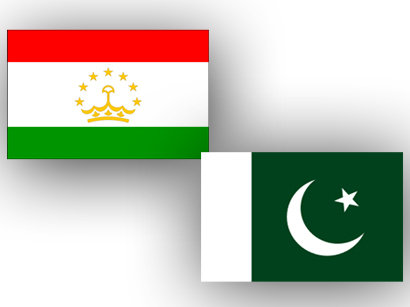 By Vusala Abbasova
Tajikistan and Pakistan are keen to increase the trade turnover between the two countries, said the Tajik's Chamber of Commerce and Industry.
The trade and economic development between the two countries was discussed during the meeting of Head of Tajik's Chamber of Commerce and Industry Sharif Said with Pakistan ambassador designated to Tajikistan Iqbal Soomro on September 3, reported Review.uz.
Tajikistan interests in strengthening cooperation with Pakistan as it has very favorable location, facilitating profitable trade and economic cooperation with the states of the Central Asia.
For example, the distance between Islamabad and some cities in Central Asia is less than the distance between the Islamabad and Karachi cities (Pakistan).
The distance from Islamabad to Karachi is 1,142 kilometers or 709 miles, while the distance from Islamabad to Dushanbe is 659 kilometers, to Tashkent-906 kilometers, and to Almaty-1,040 kilometers.
Tajikistan is one of the main trade and economic partner for Pakistan with total amount of trade turnover between them amounting to about $41 million over the first half-year, according to the Tajik's State Statistics Committee.
This figure decreased by 17.3 percent as compared with the same period of previous year.
Only supplies of Pakistani products to Tajikistan over the six months of the current year amount to $27 million of the total volume of trade turnover between the two countries.
Following the meeting, the sides stressed the great importance of exhibition of Pakistani products of the Rawalpindi city and business forum with participation the business circles of the two countries scheduled for October, 2015 in Dushanbe.
These exhibitions, meeting and other events provide the favorable conditions for further development of bilateral relations between Tajikistan and Pakistan.
These both countries also participate in electric power line project CASA-1000 scheduled to launch in 2018, which will supply electricity from Kyrgyzstan and Tajikistan to Afghanistan and Pakistan.
Tajikistan, with the world's largest environmentally friendly and inexpensive electric power, can help Pakistan to meet its demand for energy in the summer time.
Tajikistan has 527 billion kWh of electricity reserves per year, which exceed by thrice the current demand of the Central Asian region for electricity.
Tajikistan plans to export 3 billion kWh under the CASA-1000 project can stimulate the interregional cooperation between the countries of Central and South Asia, as well as provide the rational use of natural resources.
---
Follow us on Twitter @AzerNewsAz
Related News