3 August 2015 15:42 (UTC+04:00)
2 058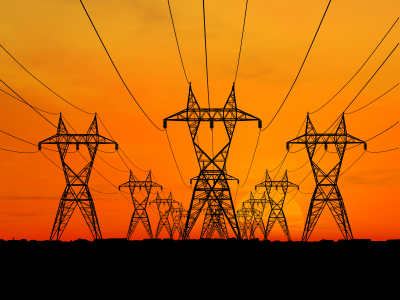 By Vusala Abbasova
Turkmenistan plans to create 14 gas turbine power plants in order to increase electricity exports to 6.9 billion kWh by 2020, Neutral Turkmenistan Newspaper recently reported.
The installation of new gas turbine power plants, with a total capacity of 3,854 MW, will provide electricity export to Iran, Afghanistan, and Turkey.
The country is now preparing for the construction of high-voltage 400 kW overhead power lines to provide electricity from Balkanabat to Aliabad (Iran) and from Mary to Mashhad (Iran).
In addition, the construction of the 500 kW power transmission line from Mary to Atamyrat by Turkish Lotus Energy Company is at its final stage.
The expansion of electricity exports will provide the state treasury with a growth of foreign exchange earnings and as a result, will favorably affect economic development of Turkmenistan.
Turkmenistan plans to increase electricity production to 27.4 billion kilowatt hours by 2020 and bring it to 35.5 billion kilowatt hours by 2030, in accordance with the Concept of Electric Power Industry Development of Turkmenistan for 2013-2020.
The Concept, approved by Turkmen President Gurbanguly Berdimuhamedov on April 12, promises to invest $5 billion into the sector to boost electricity exports by a factor of five.
The new power industry development plan will be implemented in two phases, 2013-2016 and 2017-2020.
In order to implement the first phase of the plan, the country has put into operation gas turbine power plants in Akhal, Mary, and Lebap regions with capacity of about 149 MW each in 2014.
In the same year, the gas turbine power plant in the Ak Bugday region has been installed with total capacity of 252.2 MW.
The gas turbine power plant in the Dervezin region with capacity of 504.4 MW is in its final stage of construction.
The construction of the gas turbine power plant in the Lebap region with capacity of 252.2 MW is ongoing, and another power plant with capacity of 400 MW is planned for construction in the same region in the coming years.
The second phase, covering 2017-2020, envisions the construction of six additional major plants, switching from gas turbine plants to a combined cycle that will increase the power supply without consuming any extra natural gas.
This project will increase the level of electricity production in Turkmenistan to 26.38 billion kWh by 2020.
The successful implementation of the country's diversification policy within the given time frame will provide all of its provinces with an uninterrupted power supply during all seasons of the year and generate additional income through the growth of exports to other countries.
Turkmenistan is also studying opportunities for transporting electricity to Tajikistan, Kazakhstan, Pakistan, and Caucasus countries.
Currently, Turkmenistan has 11 active power plants and a total of 40 turbines, including 14 steam and 26 gas turbines.
It was earlier reported that Turkmenistan exports over 2.8 billion kWh of electricity to neighboring countries per year.
This figure accounts for around 15 percent of the total volume of electricity production in the country.
---
Follow us on Twitter @AzerNewsAz
Related News