Kyrgyzstan joins Eurasian Economic Union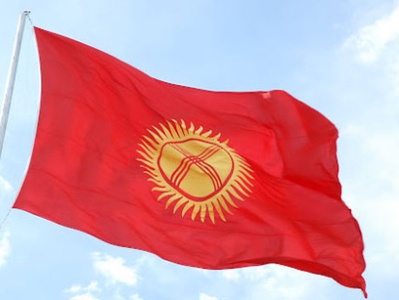 By Vusala Abbasova
Kyrgyzstan has officially become a member of the Eurasian Economic Union (EEU) after passing an accession process by the parliaments of the other members–Russia, Kazakhstan, Belarus and Armenia.
"The most important step was the ratification of the Treaty on the Kyrgyzstan Accession to the EEU by the parliaments of the five countries, so all parliaments have expressed their will," Kyrgyz Economy Minister Oleg Pankratov stated on July 9.
Currently, according to the procedure of the EEU accession, the ratified documents will be signed by the presidents of member states, which will then be sent to the Eurasian Economic Commission depositary.
Pankratov added that there are no substantial barriers to Kyrgyzstan's accession to the EEU as full member.
Kyrgyzstan's membership in the EEU assures deepening integration between Kyrgyzstan and the EEU member states, providing a free movement of goods, services, capital, and labor.
The country's development of agricultural production, improving technologies, and trade relationships with foreign markets will move to the next level with Kyrgyzstan's integration to the EEU.
Kyrgyzstan, as a mountainous country whose agricultural sector accounts for approximately 24 percent of the country's GDP, will get access to supplies of mineral fertilizers, machinery, crop protection, and high-yield seeds from Russia, Kazakhstan, and Belarus after integration.
The remark was made by Professor Nurudin Karabayev, Dean of the Agronomy and Forestry Faculty of the Kyrgyz National Agrarian University, speaking about agriculture development perspectives in the framework of Kyrgyzstan's membership in the EEU.
Karabayev noted that this would favorably affect an increase in plant yield. In socio-economic terms, the removal of customs barriers and the growth of mutual trade will open up investment flow from more economically developed countries of the EEU to Kyrgyzstan.
The document on Kyrgyzstan joining in the Eurasian Economic Union was signed at the Supreme Eurasian Economic Council session in Moscow in December 2014.
Almazbek Atambayev, the President of Kyrgyzstan, signed the law on ratification of international agreements on the accession of the country to the EEU on May 22.
---
Follow us on Twitter: @Azernews