Iran, P5+1 make another bid to reach comprehensive deal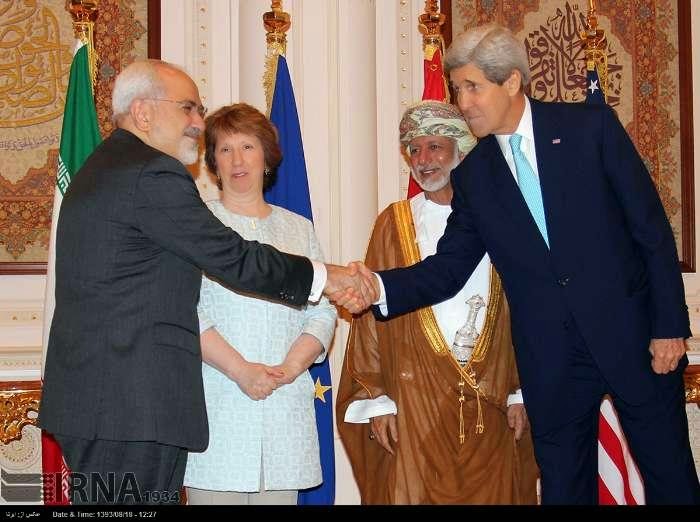 By Sara Rajabova
Representatives from Iran and P5+1 group have sat for talks in Omani capital Muscat with an aim to bridge gaps on a long-lasting dispute over Tehran's nuclear program.
Iran's Foreign Minister Mohammad Javad Zarif, U.S. Secretary of State John Kerry and the EU representative, Catherine Ashton held the next round of talks on November 9 to find a solution to the outstanding issues over Tehran's nuclear energy program ahead of a deadline for a breakthrough deal set for November 24.
Though the sides express optimism from time to time on reaching the nuclear deal before the deadline, their demands and moves before the talks have cast doubt about the deal.
"Iran is taking the talks seriously and we can see the will in the other side as well, so reaching a comprehensive deal is not out of reach. None of the parties wants to go back to the situation before the Geneva deal," Iran's Deputy Foreign Minister Seyyed Abbas Araqchi said ahead of talks in an interview with Iran's Arabic-language network, al-Alam.
However, U.S. President Barack Obama's statement prior to the talks wasn't optimistic. Obama told CBS News that "there's still a big gap" between the two sides and cautioned that "we may not be able to get there" by the November 24 deadline for a deal.
Iran and the five permanent members of the UN Security Council- the U.S., France, Britain, Russia, China - plus Germany reached a deal on Tehran's nuclear energy program on November 24, 2013 in the Swiss city of Geneva. The deal took effect on January 20 and expired six months later.
Iran says if Tehran and the P5+1 group of countries fail to reach a comprehensive agreement by deadline, it is not Iran to blame for the failure.
"The Americans are not ready to easily accept Iran's progress in the nuclear field. We currently have 20,000 centrifuges and only half of them produce nuclear-related materials. We are not in 2005 anymore, so we cannot discuss the same issues again," Iran's Deputy Foreign Minister Majid Takht Ravanchi said in an interview with Germany's Spiegel Online.
Meanwhile, Chairman of the National Security and Foreign Policy Committee of Iran's Majlis Alaeddin Boroujerdi criticized the excessive demands by some Western states, spearheaded by the U.S., as the main stumbling block to progress in talks on Tehran's civilian nuclear work.
He said the United States is to be blamed if the nuclear discussions fail as Iran will not cross its red lines "under any circumstances" to strike a nuclear accord with the P5+1 group of world powers.
Iran demands the lifting of all sanctions imposed on the country outright if the sides clinch a nuclear agreement.
Some 200 members of Iranian parliament signed a scroll which demands lifting the sanctions imposed on Iran outright after the comprehensive nuclear deal is achieved.
Iranian MPs demanded the negotiators not to agree with putting any limit on nuclear research and uranium enrichment activities, as well as allowing the International Atomic Energy Agency (IAEA) to inspector Iranian nuclear facilities beyond the Non-Proliferation Treaty (NPT).
The scroll demands that Iran's right to enrich uranium and a full cycle of producing nuclear fuel be recognized. It also calls for preservation of Arak (IR-40) heavy water plant's nature.
IR-40 is a 40 megawatt heavy water reactor which is being constructed in the Iranian central city of Arak. The output of Arak reactor is also the plutonium which can be used for producing nuclear bomb.
The recent talks are part of preparation for formal negotiations in Vienna on November 18 between Iran and the group known as P5 + 1 - Germany, Russia, China, France, the U.K. and the U.S.
Differences remain over the scope of the country's uranium enrichment program, how and when to lift economic sanctions, and how long Iran's nuclear program must remain under international inspections and safeguards.
Iran says its nuclear program is for energy and medical purposes and rejects allegations that its nuclear work is a cover to build atomic weapons.