Iran, P5+1 determined to reach final deal before deadline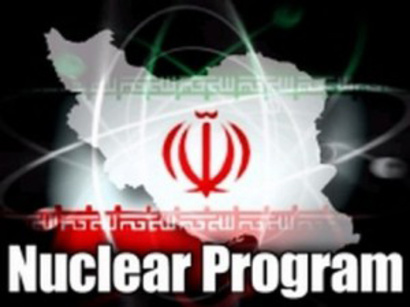 By Sara Rajabova
The six world powers and Iran have engaged in a new round of talks to bridge the gaps over the nuclear dispute on Tehran's nuclear energy program.
Trilateral talks between Iranian Foreign Minister Mohammad Javad Zarif with his U.S. counterpart and the EU foreign policy chief Catherine Ashton started in Vienna, Austria on October 15, Iranian media reported.
Prior to the trilateral talks, Zarif said "considerable" differences still linger on in the ongoing talks between Tehran and the P5+1 group, however, stressed they could be resolved.
After meeting with Ashton in Vienna, Zarif said the outstanding issues and possible solutions to them were discussed during his meeting with EU foreign policy head and those between his deputies and representatives of the P5+1 group.
He underlined the need for "serious" and "innovative" solutions to settle the differences, but stressed that the talks may take more time than expected to work out such solutions. He, however, said that both sides are yet to reach a common ground.
On the other hand, a senior U.S. official said on October 15 that the world powers and Iran are not discussing extending a late November deadline for reaching an accord over Tehran's nuclear program, Reuters reported.
The official also added that there was still time to strike a deal. The State Department official, however, said there were still some significant gaps in negotiators' positions on Iran's uranium enrichment program: "We don't know if we'll be able to get to an agreement, we very well may not."
The official also noted that "there is still time to get this done." "There's enough time to get the technical work done, to get the political agreement if everybody can make the decisions they need to."
Before the talks, U.S. Secretary of State John Kerry said it is possible for the six world powers and Iran to arrive at a final nuclear agreement by the November 24 deadline.
"I don't believe it's out of reach," adding that the sides need to have some serious discussions.
Iran and the P5+1 kicked off a new round of nuclear talks in Vienna on October 14. The two sides have also agreed to extend the talks for the third day on October 16.
Zarif earlier said the talks on October 16 will be attended by "political directors" from the P5+1 group as part of efforts to find "common ground."
He added that the talks have extended for Thursday, which indicates a political will on all sides to press ahead with the talks.
Prior the high-level talks, the Iranian Foreign Minister's Deputies, Abbas Araqchi and MajidTakht-e Ravanchi, U.S. Deputy Secretary of State William Burns, Undersecretary of State Wendy Sherman, senior advisor to the U.S. government Jacob Jake Sullivan, and Deputy to the EU Foreign Policy Chief Helga Schmid discussed the nuclear issue On October 14.
In a televised interview on October 13, Iranian President Hassan Rouhani said Tehran and the P5+1 will "certainly" reach an understanding on Iran's nuclear program based on the win-win principle.
This round of talks is the eighth this year between Iran and the five permanent members of the UN Security Council -- Russia, China, France, Britain, and the U.S. - plus Germany.
Last November, the two sides clinched an interim nuclear accord, which took effect on January 20 and expired six months later. However, they agreed to extend their talks until November 24 as they remained divided on a number of key issues.