8 September 2014 17:18 (UTC+04:00)
1 517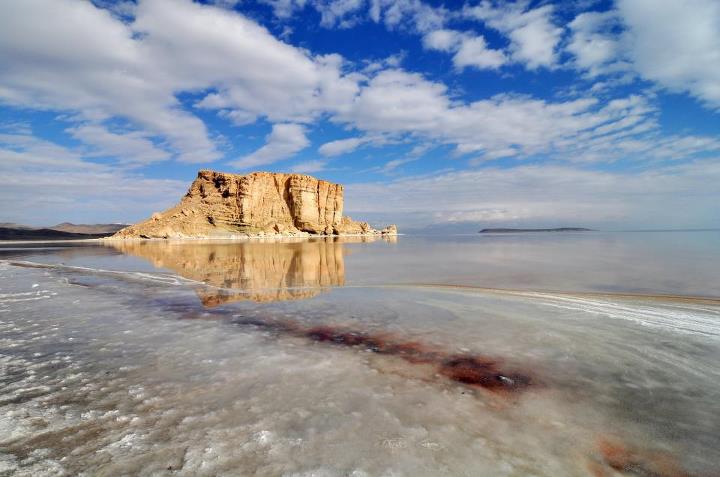 By Sara Rajabova
Iranian government continues measures on tackling with the shoaling problem of the Lake Urmia that is experiencing its worst drought condition for many years.
An Iranian official has said the administration allocated 3.7 billion rials (about $139 million based on official rate of 26,600 rials per $1) to implement projects aimed at revival of Lake Urmia for current fiscal year started on March 21.
Kioumars Daneshjou, head of the Water Resources Department of West Azerbaijan Province, said the allocated money will be used to finance an 18-article reviving plan by the energy ministry, IRNA news agency reported September 8.
Daneshjou further added that the revival plan includes steps such as dredging the rivers flowing into the lake, water transfer from other catchments, management of groundwater resources as well as promoting optimal and efficient water consumption.
The area of Lake Urmia is the third largest salt water lake on earth, which has 6,000 square kilometers surface. During the migrations of birds the lake becomes their temporary home. Over 70 percent of Lake Urmia's water has dried up. The level of water has been declining since 1995.
The lake's drying up has an impact on the flora and fauna of the region. Experts on environmental issues say that the measures taken by the Iranian government are not enough to save the lake.
Iranian president, Hassan Rouhani set up a working group for saving Lake Urmia, the Committee for Urmia Lake Restoration.
The committee prepared a 9-year plan to restore the lake, with 2023 being the year targeted for the lake's complete restoration.
The shoaling problem of Lake Urmia is a matter of concern not only for the Iranian government, but also other countries and international organizations of the world.
UN Resident Coordinator Lewis in October 2013 proposed ways to prevent the death of the world's largest saltwater lake, the Lake Urmia.
Lewis warned in his report that the slow death of the Lake Urmia signals a warning for the future.
Previous reports said Lake Urmia needs 3.1 billion cubic meters of water per year to survive.
The Iranian government allocated $900 million to prevent Lake Urmia's drying up in September 2011.
Also, the United Nations Environment Program (UNEP) has allocated $135 million to Iran to resolve environmental problems with shoaling of the lake.
Related News