24 July 2014 16:27 (UTC+04:00)
792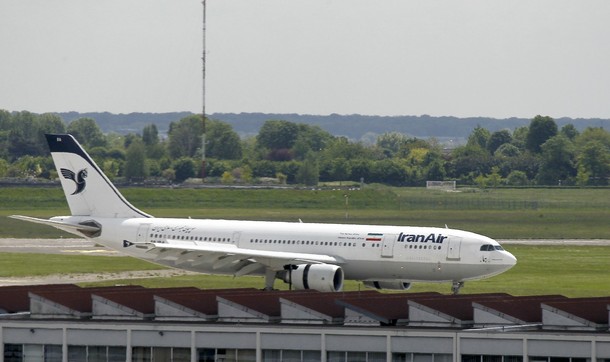 By Sara Rajabova
Aerospace giant Boeing has struck a deal with Iran Air to provide plane parts, according to the Western media.
A regulatory filing which was issued on July 23 reads that Boeing will provide goods and services "related to the safety of flight" for Iran's flag carrier airline, AFP reported.
Earlier, Boeing voiced its willingness to start a technical process that could lead to the resumption of direct flights between Iran and the U.S.
This is the first time the U.S. firm will be doing business with Iran since the U.S. embargo of 1979.
The reports say Boeing will supply Iran Air with airplane parts, manuals, navigation charts and data under the terms of the accord.
The Chicago-based company also reported it had discussions with the flag carrier's subsidiary, Iran Air Tours, on the potential sale of similar goods and services.
Boeing said it had generated no gross revenues or net profits during the second quarter in relation with those activities.
In April, the U.S. government issued a license allowing Boeing, for a "limited period of time," to provide "spare parts that are for safety purposes" to Iran. Boeing is still not allowed to sell new planes to Iran.
The license was granted by the U.S. Treasury Department in the context of an interim deal between world powers and Iran over its nuclear program signed last November.
Reuters reported in February that two major U.S. aerospace manufacturers, Boeing and General Electric, applied for export licenses in order to sell airliner parts to Iran following the interim nuclear agreement.
The U.S. and Iran broke diplomatic relations in April 1980, after Iranian students seized the United States Embassy in Tehran holding 52 diplomats hostage for 444 days. The two countries have had tense relations ever since, but have shown willingness to attend talks to help resolve regional issues, including security in Iraq. In spite of that, the two countries have avoided talks on bilateral issues for the last thirty years.
The U.S., particularly the Los Angeles are, is home to hundreds of thousands of Iranian expatriates.
Travelers between Iran and the U.S. currently have to change flights in a third country, usually Europe or the Gulf states. Although personal trips are generally exempted from U.S. sanctions, experts say there are a couple of major obstacles before an Iran-U.S. direct flight can resume.
The U.S. Treasury has barred Iranian airlines, including Iran Air, from landing or operating in the U.S. Furthermore, extraterritorial U.S. sanctions prevent European airports from providing Iranian carriers with fuel or accepting their money.
Unlike the U.S. fights, Iranian airlines can still travel directly to London, but are denied re-fuelling. Iran Air has at least three flights a week to London, but has to stop in Ljubljana, Slovenia, to refuel each time it returns to Tehran. Ljubljana's airport has no direct flights to the U.S.
The United States and European nations have imposed severe economic sanctions on Iran in recent years aiming to pressure Tehran to dramatically reduce its nuclear program for a lengthy period of time to keep it from developing nuclear weapons.
However, Iran has denied the charges and insists that its nuclear program is for peaceful purposes only.
Related News