23 October 2013 16:47 (UTC+04:00)
1 236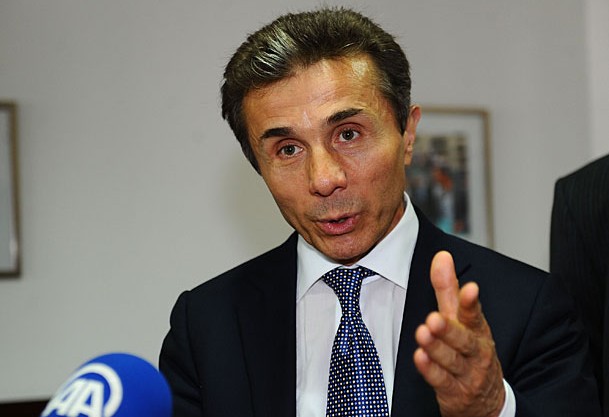 By Nazrin Gadimova
Georgian President Mikheil Saakashvili may have to answer questions of law enforcement agencies, including one on the death of former Prime Minister Zurab Zhvania, Prime Minister Bidzina Ivanishvili told journalists on October 21.
Answering the question on whether a criminal case against Saakashvili could be launched, Ivanishvili said he will be reserved in his remarks.
"I am the head of government and I am very careful not to make any terse statement," he said. "(But) of course, I do not rule out criminal prosecution against Saakashvili."
He also said the case of Zurab Zhvania and many other issues may cause this prosecution, and at the same time it can damage the country's image.
"It is not good for the image of the country," the Georgian prime minister said but added that he will not decide and not be able to intervene in this process in the future as he is quitting politics.
Zurab Zhvania died in February 2005. According to a preliminary official version of the investigation, which was announced several hours after the death of Zhvania, the prime minister died of poisoning from carbon monoxide leaked into the room from an improperly installed gas heater.
In November 2012, after the Georgian Dream coalition came to power, the Georgian Prosecutor's Office reopened the investigation into the case, and after that it repeatedly stated that the probe has made certain progress, without specifying details.
This case has been a major topic of discussion in the Georgian media since October 19, when Zurab Zhvania's brother, Gogla Zhvania, said the investigation would be completed in a few months and that during the investigation new evidence was found.
Moreover, Georgian Chief Prosecutor Archil Kbilashvili said that new evidence and circumstances have been revealed as part of the investigation.
Related News