Iran's atomic organization chief: Presidential elections to affect future of nuclear program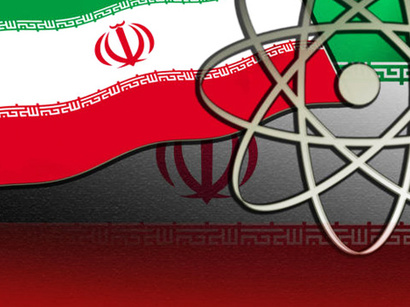 The upcoming presidential elections in Iran will affect the future of the country's nuclear program, head of Iran's Atomic Agency Organization, Fereidoon Abbasi-Davani said, ISNA news agency reported.

He added that in the present time, the enemies of Iran want to overthrow the ruling regime, because the Islamic Republic is a successful model example for other countries.

"Iran's enemies don't want that, so they want to change the current situation," Abbasi said. "They don't want Iran to achieve new technologies."

Abbasi added that the issue of atomic bomb is used as an excuse.

"They very well know that Iran's nuclear program is peaceful, and they know that Iran wishes to develop its space technology. That's something they don't want to see Iran do," he said.

The U.S. and its Western allies suspect Iran of developing a nuclear weapon - something that Iran denies. The Islamic Republic has on numerous occasions stated that it does not seek to develop nuclear weapons, using nuclear energy for medical researches instead.

Speaking of the upcoming presidential elections in the country, Abbasi said that the participation of various people in the event means political stability for the country.

"If there is political stability in the country, the enemies of Iran will not be able to achieve their goals," Abbasi said.

In September, the Iranian Interior ministry announced that the country will hold the 11th presidential election on June 14.

The voters will select the successor of the current President Mahmoud Ahmadinejad, who is not able to participate in the elections for the third term according to the country's constitutional laws.

The president of Iran is elected for a four-year term in a national election and the Guardian Council vets the candidates for qualifications.