Ex-president: Ahmadinejad's government destroyed 3 decades of Islamic Republic's achievements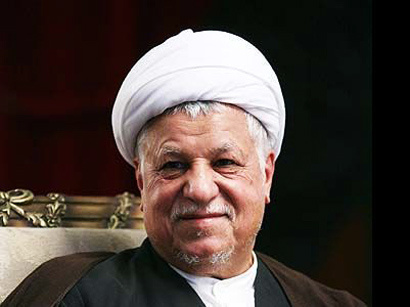 The government of current Iranian president Mahmoud Ahmadinejad has destroyed three decades of achievements of the Islamic Republic, chairman of Iran's Expediency Council, country's former president Ali Akbar Hashemi Rafsanjani said, ILNA news agency reported.

Rafsanjani criticized those who have backed President Ahmadinejad and his allies.

"I am surprised that why some people, especially clerics, have supported them (Ahmadinejad and his allies)," he said.

Rafsanjani accused Ahmadinejad and his supporters of running away from their responsibility for the mess they have created and said they instead are putting the blame on the regime as a whole for their own destructive policies.

Rafsanjani also said if the right conditions for a successful presidential election is observed, then all political tendencies, personalities and the regime's friends and loyalists would participate in the election.

By the right conditions, Rafsanjani was referring to conducting an election that all tendencies loyal to the regime can nominate their candidates and their credentials would not rejected for political reasons.

Rafsanjani did not say if he would personally run in the election.

Next presidential elections in Iran are slated to be held on June 14. The voters will select the successor of current president Mahmoud Ahmadinejad, who is not able to participate in the elections for the third straight time due to country's constitutional laws.