13 August 2018 15:46 (UTC+04:00)
1 027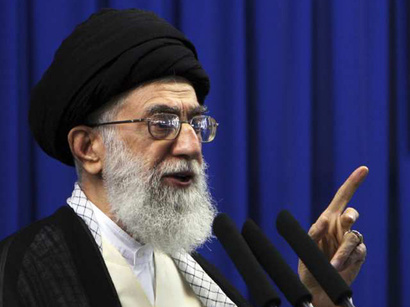 By Trend
Iran's Supreme Leader Ayatollah Ali Khamenei said the Islamic Republic could overcome the new US sanctions with "better management and planning".
"With better management and planning we would be able to resist the sanctions and overcome them," Ayatollah Khamenei said on August 13 addressing people from different walks of life in Tehran, Khamenei.ir reported.
He further noted today's economic problems emanate from inside and not outside.
"Today's livelihood problems do not emerge from outside; they are internal. If actions are taken more efficiently, more prudently, more swiftly and more firmly, sanctions cannot have much effect and they can be resisted".
Khamenei further said this is economic mismanagement that is harming people more than the US sanctions.
"…I do not call it betrayal but a huge mistake in management," he said.
---
Follow us on Twitter @AzerNewsAz
Related News