IMF discloses data on inflation rate in Turkmenistan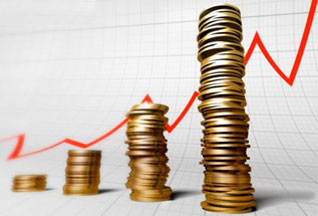 By Trend
The average annual inflation rate officially announced in 2017 increased up to 8 percent in Turkmenistan in connection with the subsidy reform, as well as monetary expansion aimed at financing bigger investments from the state budget, according to the press release of the International Monetary Fund (IMF) following the IMF mission's recent visit to Ashgabat.
"The Turkmen economy continues to adapt to unfavorable, albeit improving external conditions," the press release says.
After the completion of several large-scale projects, the share of total investments in the economy reduced from 47 percent of GDP in 2016 to 41 percent of GDP in 2017.
The current account deficit decreased from about 20 percent of GDP in 2016 to 11.5 percent of GDP in 2017.
The expected commissioning of new gas processing complexes will contribute to the further growth of economic activity, the IMF experts said.
Ashgabat set a course for diversification of national economy, resulting in advancements in textile and petrochemical industries, active development of oil and gas chemical industries and construction materials production.
During the government meeting in December 2017 Turkmen President Gurbanguly Berdimuhamedov said that according to the forecasts, the manat rate will remain stable.
In September 2017, the Asian Development Bank (ADB) reduced its forecast on inflation rate in Turkmenistan for 2017 from 6 percent to 5.7 percent and for 2018 from 6 percent to 5.5 percent.
---
Follow us on Twitter @AzerNewsAz