25 June 2017 12:20 (UTC+04:00)
2 948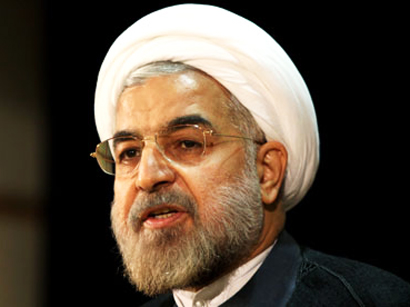 By Trend
Iran's President Hassan Rouhani has expressed dissatisfaction with the status of privatization in the country, calling for "real" privatization, IRNA news agency reported June 23.
In a meeting with economic figures, Rouhani pointed out to the former president Mahmoud Ahmadinejad's administration, saying that at the time, government's assets were given to bodies that were not really private.

He said that in the Ahmadinejad administration, real privatization counted for just 13 percent of transfer of government assets.

He expressed regret that the private sector in Iran is "really weak" and has not been able to find markets in regional countries such as Russia over the past couple of years, despite good grounds.
The privatization of government-owned assets in Iran has increased by 2.5 times during the Rouhani's first round (May 2013 to May 2017) administration.
Since the Privatization Organization was formed in 2001, worth 1.14 quadrillion rials ($35.2 billion, each USD 32,262 rials) assets have been privatized, 40 percent of which fell in the time of the Rouhani administration, the organization's head Jafar Sobhani said, IRNA news agency reported February 3.
Prior to the Rouhani administration, only 18 percent of the privatized assets would go to private owners, while 39 percent of them went to semi-governmental entities, he said.
"This is while during the first three years of the current administration, 45 of the privatized assets went to private entities, resulting in a 2.5 times increase."
---
Follow us on Twitter @AzerNewsAz
Related News