Tajikistan sees fall in trade turnover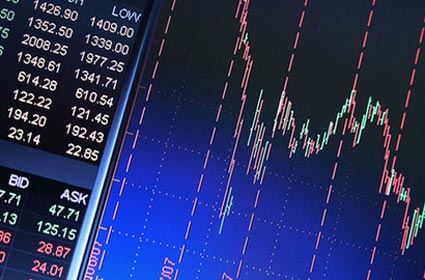 By Kamila Aliyeva
Tajikistan's trade turnover decreased significantly over the year, as January 2017 saw the country's foreign trade turnover at the level of about $252.3 million.
The figure is 17 percent or $51.6 million less than the rate in the same period of 2016, Avesta reported referring to the official statistics.
The reduction in the volume of foreign trade turnover is the result of the decrease in imports of alumina, flour, wheat, oil products, machinery and equipment, wood and its products etc.
In general, the volume of imports fell by almost 23 percent compared to January 2016, amounting to only $185 million.
The volume of exports in January this year amounted to $76 million, which is 5 percent or $3.2 million more than in January 2016.
Thus, the trade balance was negative and amounted to $117 million.
The main trade partners of Tajikistan in January 2017 were Russia with $67 million, Kazakhstan with more than $61 million and China with about $40 million.
Tajik exports are comprised mainly of aluminum, agricultural goods, and light industry. The most important market for Tajik products is Turkey, but exports are also destined for a variety of Asian, European, and CIS markets.
The low level of product diversification and reliance upon natural resources makes the Tajik economy especially susceptible to volatile commodity prices. The imports of energy resources and advanced manufacturing products, which arrive largely from China, Russia, and Kazakhstan, have resulted in a significant trade deficit.
To enhance trade competitiveness, Tajikistan must address its low productivity, limited financial access, cumbersome regulatory and business environment, weak physical infrastructure, and underdeveloped quality management infrastructure.
The country adopted a new National Development Strategy covering 2016-2030, which envisages Tajikistan transforming from a mainly agrarian based economy to an industrialized economy.
To achieve these goals, Tajikistan needs to implement a reform designed to reduce the role of the state and raise that of the private sector in the economy, thus increasing private investment and generating more jobs, to modernize and improve the efficiency and social inclusiveness of basic public services, and to enhance the country's connectivity to regional and global markets.
---
Kamila Aliyeva is AzerNews' staff journalist, follow her on Twitter: @Kami_Aliyeva
Follow us on Twitter @AzerNewsAz