21 April 2016 18:34 (UTC+04:00)
3 927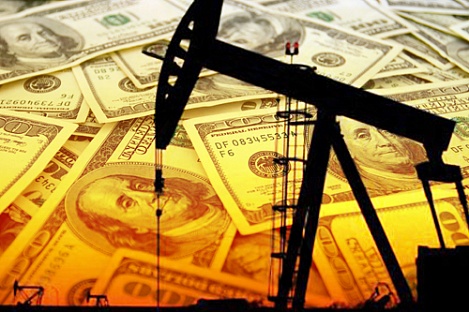 By Aynur Karimova
The rebalancing process on the oil market is well underway, especially in North America, where the U.S. and Canadian high cost producers are forced to cut production, Ole Hansen believes.
"The continuous rise in global demand and the slowdown in non-OPEC production will help support the price over the coming months," the head of commodity strategy at Saxo Bank told Trend on April 20.
Following the capital expenditure cuts worth billions of dollars, the market focus will eventually shift from oversupply to lack of supply, he said adding that the oil worker strike in Kuwait had a major supporting impact up until April 20 when it was called off.
The Saxo Bank representative said the increase in production from Iran, and a stabilizing Libya raises the prospects of barrels returning from Libya, which used to produce 1.6 million barrels per day and now only around 300,000.
"The failed Doha meeting of oil producers indicates that the risk of political impact on oil prices has increased," he noted.
The oil producers' meeting held on April 17 in Doha on oil output freeze ended without an agreement. The event was attended by representatives of 17 countries. The meeting kicked off about 6.5 hours later than the fixed time.
Reportedly, the meeting was delayed as Saudi Arabia unexpectedly said it wants all OPEC countries, including Iran to participate in the output freeze. Iran wasn't represented at the meeting.
Hansen believes that if Saudi Arabia begins increasing production, a revisit to the low $30s cannot be ruled out.
He noted that in the very short term, a record long speculative position in Brent crude could have a significant negative impact on the price if events trigger a need to reduce exposure.
"We expect crude oil to be range bound between $35 and $45 this quarter, before moving higher in the second half of the year, towards $50 by the end 2016," said Hansen. "Even if the market starts to rebalance there is still an oversupply of 100s of millions of barrels of oil in storage, which needs to be reduced. This will add to supply over the coming months, especially as the contango begins to contract."
Meanwhile, the analysts of the Energy Security Analysis (ESAI), which is the leading US-based independent research firm, also believe that lower oil prices in the short term will encourage lower production in many countries including the U.S.
ESAI said in a report obtained by Trend that allowing the fundamentals to play out may actually reduce the surplus faster.
Freezing production at end-January production levels, but with Iran and Libya on the sidelines, was going to have little to no impact on the fundamentals, ESAI report said adding that all of the 18 producing countries, except perhaps Saudi Arabia (and of course Iran) are producing and selling all that they can. A production freeze by this group, therefore, would not have markedly reduced the surplus, but it would have temporarily raised crude oil prices.
According to OPEC's April Oil market Report, OPEC oil production increased by 15,000 barrels per day in March reaching 32.25 million barrels per day. Also, Iran's oil production increased by 139,000 barrels per day in March reaching 3.291 million barrels per day.
Meanwhile, oil production in Saudi Arabia in March remained stable at 10.12 million barrels per day.
ESAI report said that as prices rose in recent weeks, oddly anticipating a market-lifting agreement in Doha, Brent and even WTI came close to the price level "that we believe helps U.S. shale output."
Prices in the mid $40s (WTI got to $41) are akin to throwing shale producers a life preserver in heavy seas. It is not clear that U.S. producers could expand production at $45 WTI, but certainly a return to the mid $40s would temper the production decline in the U.S., according to the report.
"If oil producers truly want higher prices, then freezing production at this moment in time would do little to help their cause because it would support prices and marginally help U.S. crude output while doing little to eliminate the surplus," analysts believe.
--
Aynur Karimova is AzerNews' staff journalist, follow her on Twitter @Aynur_Karimova
Follow us on Twitter @AzerNewsAz
Related News