Agreement on Shah Deniz partners' stake in Nabucco may be signed Jan. 10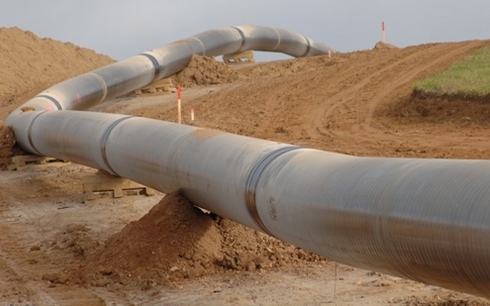 An agreement on the stake of Azerbaijani Shah Deniz field development partners in Nabucco West gas pipeline project can be signed in January, 2013, Reuters reported with the reference to Bulgarian Energy Holding (BEH), according to Trend news agency.
According to head of BEH Mikhail Andonov, the talks with the Shah Deniz partners (BP, Statoil, SOCAR and Total) on this issue are at advanced stage and hopefully a deal could be sealed on Jan. 10 at the meeting of Nabucco shareholders in Sofia.
"We are holding talks almost every day. We expect Shah Deniz to acquire 50 percent of the shares in the Nabucco consortium," Andonov told reporters.
Andonov stressed that such a deal will significantly boost the prospects for Nabucco project.
Nabucco West is a short-cut version of Nabucco project, which envisages construction of the pipeline from the Turkish-Bulgarian border to Austria. Gas to be produced within the second phase of Azerbaijani Shah Deniz gas condensate field development is considered as the main source for the project.
Nabucco's current shareholders are Bulgarian Energy Holding, Romanian Transgaz, Turkish Botas, Austrian OMV, German RWE and Hungary's FGSZ.
Earlier Nabucco Gas Pipeline International GmbH spokesman, Christian Dolezal told Trend that the negotiations between Nabucco West project and the Shah Deniz consortium on cooperation agreement are progressing.
In August, a similar agreement was signed with the TAP project. Under the agreement, funding will be used for various activities under the project, which is planned to be implemented before a final decision on the export pipeline route of Azerbaijani gas to Europe in 2013. The agreement also includes the possibility of acquiring 50 percent in the TAP project by Shah Deniz partners.