Gas or power export profitable for Iran?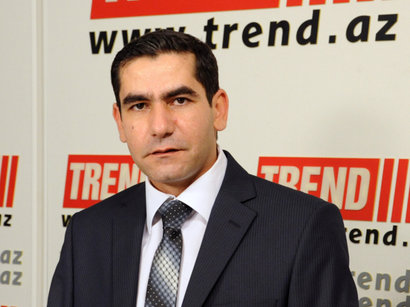 By Dalga Khatinoglu
While Iran's energy minister says the drop in gas export price is 1.5 times more than the decline in power export price, Oil Ministry claims that electricity exports for Iran are totally unprofitable.
Energy Minister Hamid Chitchian said Jan. 28 that Iran's gas export price plunged from $450 per thousand cubic meters in 1H14 to about $250 currently (a 44 percent decrease), but the power export price experienced only a 20 percent decline to $100 per thousand kilowatts hour (kWh).
In 2016, Oil Minister Bijan Namdar Zanganeh said, regarding low efficiency of power plants, that exporting electricity is not only unprofitable, but also damages Iran's gas export policy.
Deputy Oil Minister Amir Hossein Zamaninia also told Trend in August 2016 that Energy Ministry has a huge amount of delayed debts for taking fuel from Iran's national oil and gas companies.
Now, SHANA news agency, which belongs to Oil Ministry, has reported regarding the 37 percent efficiency of power plants that for producing 1 kWh of electricity, Iranian power plants consume 0.27 cubic meter of gas.
The report says the fuel cost of each kWh of electricity stands at 5.4 cents, while after adding 1.5 cents of other operational expenditures to this figure, the final price is 6.9 cents.
Despite Chitchian's statement, the report put the electricity export price at 6 cents (instead of 10 cents) and argued that power export price is lower than gas export price.
The report also says Iran's Energy Ministry hasn't paid any money to national oil and gas companies (NIGC and NIOC) since 2010.
During 2016, Iran converted about 53.867 bcm of gas and about 7 billion liters of liquid fuels to about 227 billion kWh of electricity, of which about 10 billion kWh was exported to neighbours, especially Iraq and Turkey, which share 86 percent of Iran's total power exports.
Iran also exported about 8.6 bcm of gas to Turkey and is preparing to start gas export to Iraq to feed its thermal power plants in Baghdad.
Zanganeh said that exporting cheap power to Turkey and Iraq makes Iran's gas disinclined to getting higher prices.
Iran's Deputy Minister of Energy Houshang Falahatian said January 14 that soon the government would issue tenders for upgrading 18 GW of capacity, taking the efficiency to 48 percent by 2021. This would be achieved partly by converting the plants to combined-cycle gas turbines and also by shutting plants that operate below 23 percent efficiency.
Coming to new projects, he added that Iran also plans to add 25 GW of capacity, with 58 percent efficiency, by using F and H class turbines.
Iran received its first F-class turbine, made by Germany's Siemens, last year. It is to be installed at a 1-GW power plant in Bandar Abbas.
---
Follow us on Twitter @AzerNewsAz