Sochi: much ado about nothing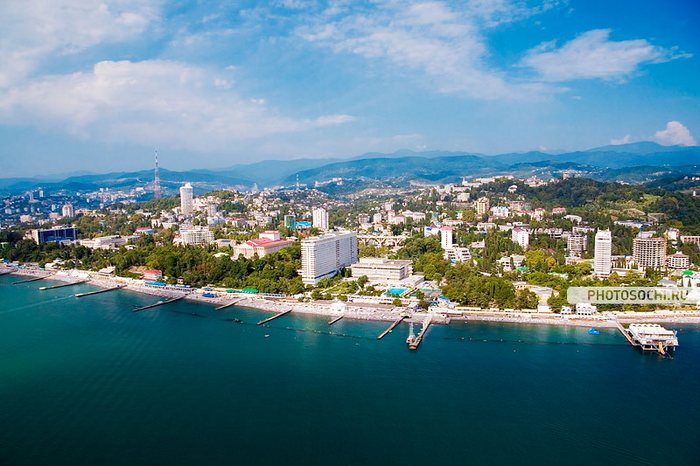 Much hope was placed on the meeting in Sochi initiated by the Russian leader in an effort to find a solution to the long-standing Armenian-Azerbaijani conflict over Nagorno -Karabakh. Yet nothing came of it.
A statement by the Armenian president Serzh Sargsyan, issued immediately after the meeting reiterating his country's readiness to ruin Azerbaijan, demonstrated the occupant's true "intention" for peace.
It was a strange statement at the same time calling for the resumption of the ceasefire and applying international law. He even called on the Azerbaijani side to fulfill the UNSC resolutions which calls for the immediate withdrawal of Armenian troops from the occupied territory.
The talks were held amid continuous ceasefire breaches which left victims on both sides of the front. It was unsure that the meeting between the presidents would even occur until the last minute due to the aggravation of the situation on the frontline.
Negotiations have been ongoing for 20 years with no results achieved so far because of unconstructive position of Armenia, which keeps under control over 20 percent of Azerbaijan's internationally recognized territory. This trend remained unchanged indicating that without sanctions and serious pressure, Armenia will not change its position on the Nagorno-Karabakh conflict.
Despite the negotiations, in itself a positive step towards the resolution of the conflict, however, it will not be effective until Armenia fulfills the resolution of UNSC and other organizations calling for immediate pullout from the occupied Azerbaijani territories.
Armenian armed forces continued their provocation on the frontline even during the meeting of the presidents, killing an Azerbaijani soldier and wounding another.
Armenia continues to hinder the resolution of the Nagorno-Karabakh conflict, threatening the security in the region with constant provocative acts. Yerevan's dangerous moves on the frontline create an atmosphere of war in the region. Meanwhile Armenia continues its illegal occupation.
Armenia is the main loser in delaying a settlement of the Nagorno-Karabakh conflict. It remains sidelined from all the important regional projects initiated by Azerbaijan.
The country faces an economic crisis, and protests by the population are growing daily, but the Armenian leadership maintains its aggressive policy. Concerned by the possibility of war Armenians have been protesting the incidents on the Line of Contact.
During a rally in Yerevan on August 8, the protesters shouted the slogans "This is not our war, it is a war of regimes."
Ignoring calls from its people and from the international community Armenia will not be able lead its people into the abyss.