Poland hosts Day of Azerbaijan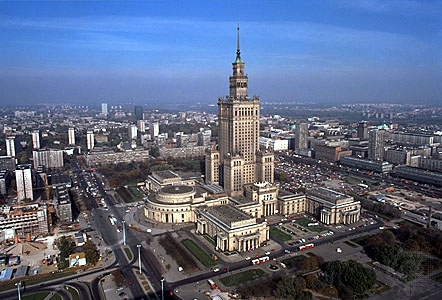 "Day of Azerbaijan" was held in the city of Wejherowo upon the organization of the Azerbaijani Embassy in Poland.
Prior to the event, Ambassador Hasan Hasanov met Senator Kazimierz Kleina and Mayor of the city Kjistoph Hildenbrandt, AzerTag state news agency reported.
Hasanov highlighted ongoing redevelopment work in Azerbaijan, as well as informed about the history and consequences of the Armenia-Azerbaijan Nagorno-Karabakh conflict.
The ambassador provided an insight into the country`s successes, Azerbaijan-initiated regional projects, and the country`s current position in the region.
The diplomat presented books published by the embassy and medals on the 540th anniversary of the establishment and the 20th anniversary of the restoring of the Azerbaijani-Polish relations.
Senator Kleina hailed Azerbaijan`s achievements and the regional projects.
He said the current relations between the two countries had been established on the basis of friendship and partnership. He also expressed confidence that the bilateral relations would further develop.
The event featured the "Modern Azerbaijan" and "Polish traces in Azerbaijan" exhibitions. The event participants also watched the "Buta" film sponsored by the Culture and Tourism Ministry.