New kinds of roses hybridized in Azerbaijan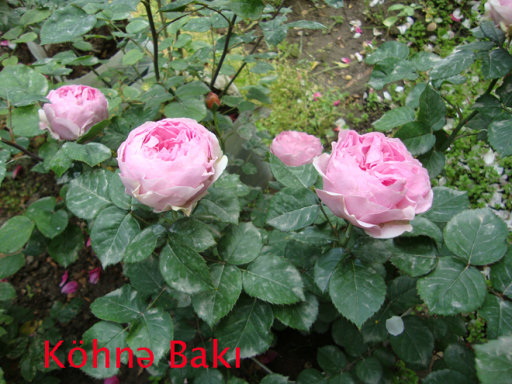 By Nigar Orujova
Rose, a source of inspiration for many proclaimed poets, is one of the beautiful and beloved flowers in the world. Praised by the greatest poets of both East and West as Nizami Ganjavi and William Shakespeare, this flower is approved to be a symbol of love and beauty for many nations.
Additionally, roses are also believed to be having healing qualities, as their sap in traditional medicine is used against pains, with strengthening and curative effects.
Azerbaijani people are also in love with this gorgeous flower, they used to present them, grow in gardens, and adorn houses and public meetings with these fume flowers.
For the first time in the world, Azerbaijan has managed to hybridize new kinds of roses.
Doctor Asaf Isgandarov, head of the flower-growing laboratory of the Central Botanical Garden of Azerbaijan National Academy of Sciences said the new roses are called poetically "Sensiz" (Without you), "Nizami Ganjavi" , "Odlar Yurdu" (Land of Fire), "Shergin seheri" (Morning of the East), "Absheron simfoniyasi" (Absheron symphony), "Qara gile" (Black berries), "Kohne Baki" (Old Baku), "Sari koynek" (Yellow shirt) and "Ulduzlu Khezer" (Starry Khazer).
The hybridization came after long-time researches being carried out since 2006. Isgandarov was the first scientist in Azerbaijan who hybridized three new roses "Esrin Muqavilesi" (Contract of the Century), "Sari Gelin" (Sari Gelin) and "Nazperi" (Nazperi) and got patents for them.
"Observations are underway on 500 other kinds of roses at the Botanical Garden," he said.
"The new kinds of roses need to be displayed at regional and international flower exhibitions," Isgandarov believes.
"These kinds of roses need to be taken care of in line with all agro-technical rules for them to be included into the world flower catalogues, i.e. they need a fertile soil, watering, lighting and organic and mineral fertilizers etc.," he said.
Isgandarov said, unfortunately the Central Botanical Garden faces problems in this field, adding, the gardens need support in this process.