New childbirth practice in Azerbaijan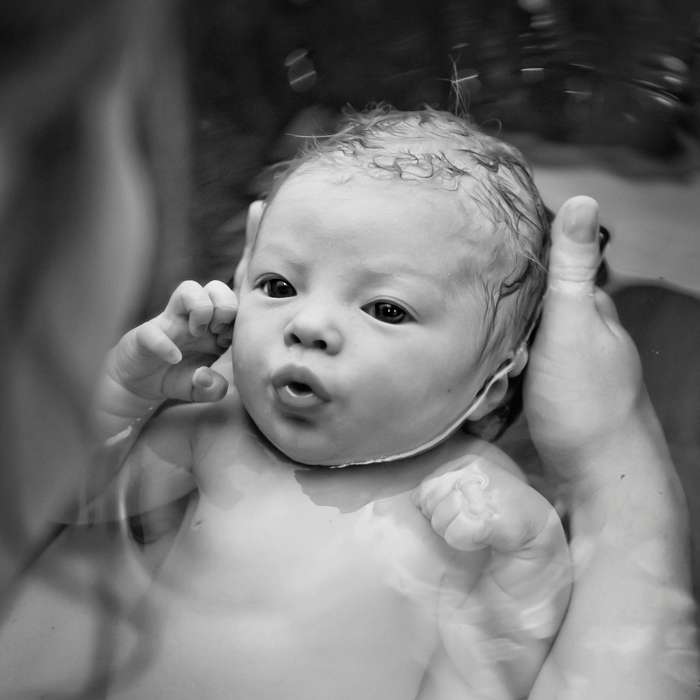 By Nigar Orujova
A water birth practice has been implemented in the Republican Diagnosis Center for the first time in Azerbaijan, Obstetrics and Gynaecology department head Nona Ahmedova said on Tuesday.
Although waterbirth is widely used in many countries, there has been no such practice in Azerbaijan so far, Ahmedova said.
The child is delivered in a special bath and the method increases muscle elasticity and decreases labor, she added.
"We deliver the baby in water to ease the pain," Ahmedova said. "While the woman is in the water, we carry out supervision on her heart rhythm through the monitor. Childbirth in water helps the baby to better adapt to new living conditions. Moreover, the child experiences no traumas during birth." .
Pros and cons of waterbirth
Delivering a child in water has recently become popular in the world. Waterbirth is now considered an alternative childbirth method, but not every doctor is convinced that it is safe.
Waterbirth is giving birth alternatively in a bathtub, hot tub, or another pool of water. The patient can labor and deliver in the water or move out of the water for the actual delivery.
However, not every woman can go through waterbirth. It should be used only by women with healthy pregnancy free of complications including infection, excessive bleeding, and bacteria in the bloodstream, herpes, and infections which can pass on to the baby through the water.
There are still not many high-quality studies on waterbirths. Some studies found rare but serious risks for the baby. Other research shows that waterbirths are just as safe or even safer than bed births.
The risks of waterbirth include child brain injury from lack of oxygen underwater, electrolyte problems from swallowing water and serious infection from contaminated water.
However, more and more mothers choose waterbirths, as they believe it is a more natural and less stressful experience, as water provides natural buoyancy, which makes the mother feel lighter; water relaxes the mother, allowing her to concentrate on the birth, as well as relaxes the mother's muscles and improves blood flow. Moreover, waterbirth may shorten the first stage of labor and reduce the need for anesthesia.
C-section
Caesarean section is the most popular method of childbirth in Azerbaijan at present.
According to chief physician of the Obstetrics and Gynaecology Scientific Research Institute under Azerbaijani Health Ministry, Nigar Akhundova, caesarean surgery became very popular in Azerbaijan. Unfortunately, now the number of such operations with no compelling indications for it is increasing in Azerbaijan.
The Health Ministry pays close attention to this fact. However, the operation should not be made without indications; many state and private hospitals apply this practice, as it means painless childbirth for the woman.
According to Akhundova, children delivered naturally and those delivered by Caesarean operation often differ a lot, as many children are born with a fluid lung syndrome, which means that their lungs are still not ready to breathe on their own. Thus, the newborn is ill and has to go through long treatment.
According to chief of the medical aid department of the Health Ministry Gulmirza Poladov, there is a need to pay more attention to natural childbirth in Azerbaijan.
Poladov said on Thursday that some 173,547 children were born in Azerbaijan in 2012.