MFA: So-called "elections" of puppet regime violates international law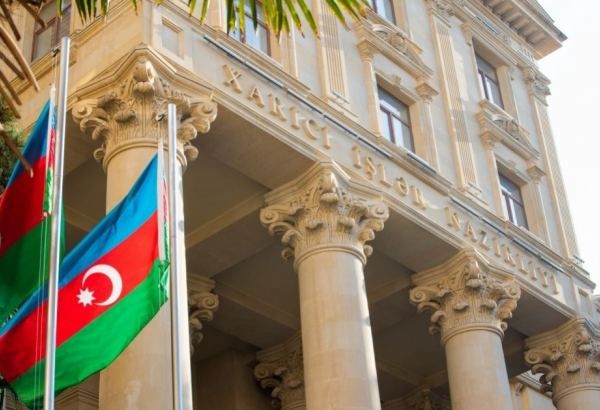 The illegal activity under the false pretext of "presidential elections" by the puppet regime created as a result of the occupation by Armenia is a gross violation of the Constitution and legislation of the Republic of Azerbaijan as well as norms and principles of international law, Azernews reports, citing the statement of the Azerbaijani Foreign Ministry.
Only the Constitution and laws of the Republic of Azerbaijan form the legal basis for the expression of will through elections in the territory of the Republic of Azerbaijan.
The puppet separatist regime is the consequence of the aggression and ethnic cleansing policy that continued for nearly 30 years. The steps taken by this regime to continue its existence due to the military, political, financial and other types of support of Armenia, have no legal validity whatsoever.
The mentioned step is another element of the provocative and inflammatory activity of Armenia, which has deteriorated recently, and is a serious blow to the efforts of normalization in the region and reintegration of ethnic Armenian residents into the constitutional framework of the Republic of Azerbaijan.
Holding the so-called "elections" once again clearly shows that Armenia and the puppet regime created by it, which have taken steps to maintain the status quo and continue its occupation policy, are not really interested in the peace process, on the contrary, have taken the path of provocation and escalating the situation.
Armenia should stop its futile attempts to deceive its people and the international community, put an end to the claims against the sovereignty and territorial integrity of Azerbaijan, constructively participate in the normalization process, and comply with its international obligations.
Armenia's obstruction of the dialogue of Azerbaijan with the ethnic Armenians living in its sovereign territory is a gross interference in the internal affairs of the Republic of Azerbaijan and is an attack on the sovereignty and territorial integrity of our country.
The Republic of Azerbaijan will resolutely counter threats to its sovereignty and territorial integrity within its internationally recognized borders.
The only way to achieve peace and stability in the region is the unconditional and complete withdrawal of the Armenian armed forces from the Garabagh region of Azerbaijan and the disbandment of the puppet regime.
The Republic of Azerbaijan urges all members of the international community, in accordance with their obligations within international law, to make a correct political assessment of the steps directed against the sovereignty and territorial integrity of Azerbaijan, to take effective measures to prevent Armenia from taking steps that endanger the fragile normalization efforts in the region, and to strongly condemn the illegal activities named as "elections."
---
Follow us on Twitter @AzerNewsAz