French provocation disguised as humanitarian aid foiled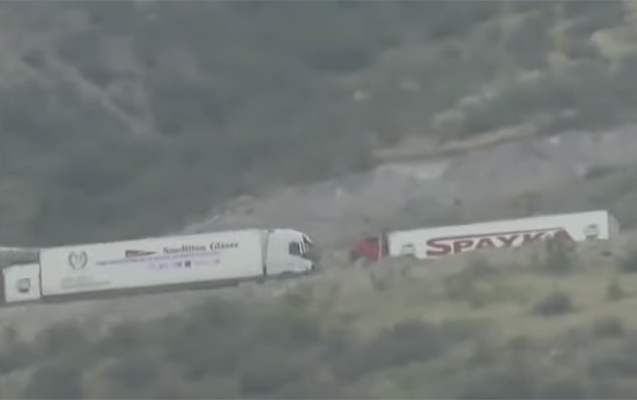 The next provocation of France, disguised as "humanitarian aid", against Azerbaijan, has been foiled by the latter, Azernews reports.
Accompanied by Paris Mayor Anne Hidalgo and Strasbourg Mayor Zhanna Barseghyan, 10 vehicles with "humanitarian cargo" arrived from Yerevan at the border with Azerbaijan. The State Border Service servicemen of Azerbaijan blocked at the Lachin border checkpoint on August 30 the entry of the "aid convoy" sent by Paris for the Armenian-origin residents of Garabagh.
Baku's decision suits the fact that there is no humanitarian crisis in any of the Azerbaijan regions; in this regard, there were no appeals to any country to send a kind of aid.
To prevent the illegal transfer of manpower, ammunition, mines, as well as other military equipment from Armenia to the Armenian armed formations on the territory of Azerbaijan, Baku established on April 23 a border checkpoint at the entrance to the Lachin road on the border with Armenia.
The move helped Baku prevent violation of the November 10 trilateral statement by Armenia, as well as take its entire frontlines under complete control.
---
Follow us on Twitter @AzerNewsAz