Spokesperson responds to Armenian deputy FM's statements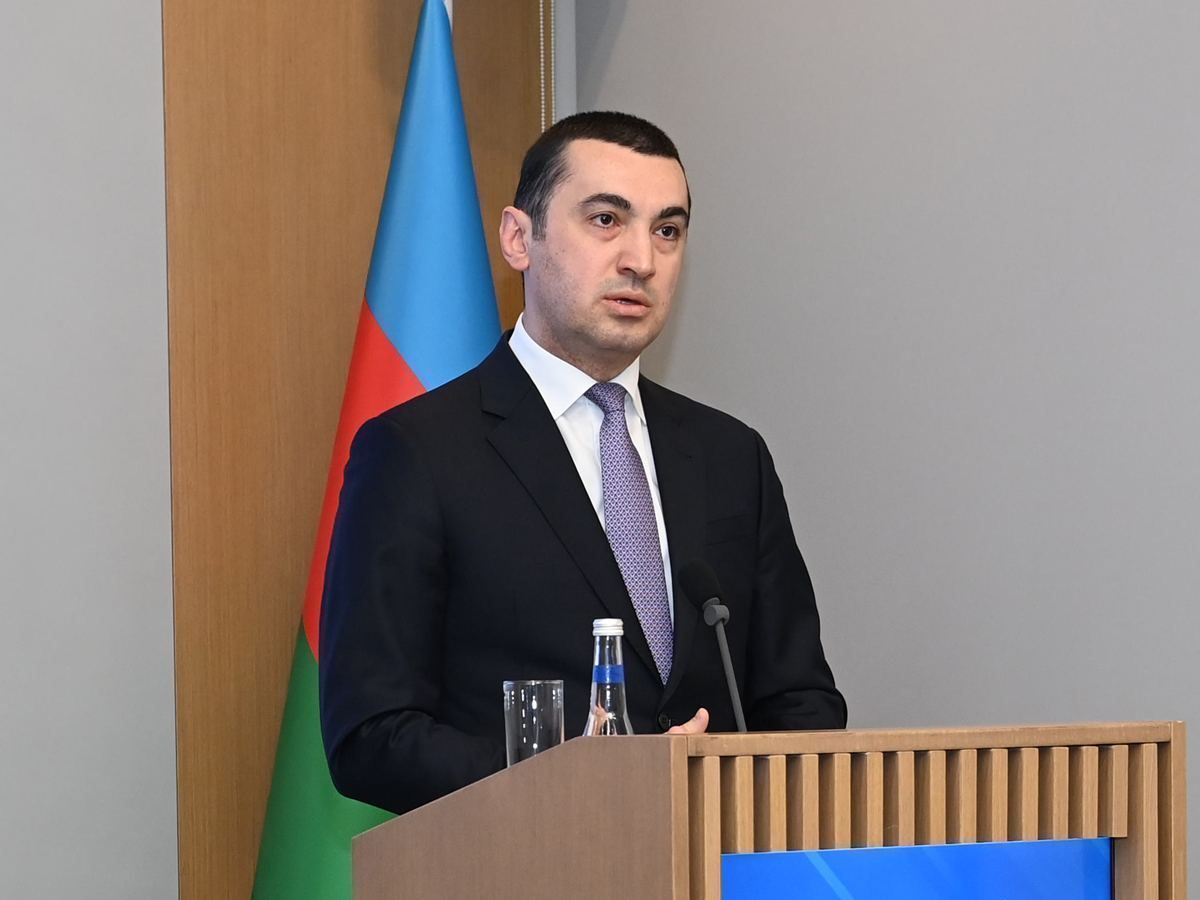 Head of the Press Service Department of Azerbaijan's Foreign Ministry Aykhan Hajizada has responded to the baseless accusation of Armenian Deputy Foreign Minister Vahan Kostanyan, Azernews reports, citing the post on Hajizada's twitter account.
The Foreign Ministry's official emphasized that the 44-day war in 2020 was a war of liberation that began as a result of Armenia's occupation of Azerbaijani territories and committed mass ethnic cleansing by Armenians.
He also noted that the Armenian side refused negotiations for 28 years, rejected all peace proposals, and even going further, the Armenian side claimed "Karabakh is Armenia," and dared to threaten Azerbaijan with the motto "new war for new territories".
He underlined that Azerbaijan's actions are always based on international law, including UN Charter and Helsinki Final Act.
It is worth noting that the Armenian side started extracting the words of Azerbaijani President Ilham Aliyev "to win a war was a mission of my life" in the interview with Euronews and manipulating them. Previously, Ruben Vardanyan who had been parachuted into the so-called "minister of state in kararabakh" also posted a tweet about the same words.
The 2020 44-day war was a war of liberation, caused by Armenia's occupation of Azerbaijan's lands & massive ethnic cleansing.

1/2 https://t.co/3yGDrENW5D

— Aykhan Hajizada (@Aykhanh) August 4, 2023
Then for 28 years 🇦🇲 refused to negotiate in good faith, rejected all peace proposals, claimed that "Karabakh is Armenia", threatened 🇦🇿 with a "new war for new territories". Azerbaijan's action are always based on int law, incl UN Charter and Helsinki Final Act.

2/2

— Aykhan Hajizada (@Aykhanh) August 4, 2023
---
Follow us on Twitter @AzerNewsAz