Minister of Foreign Affairs meets with Head of ICRC [PHOTOS]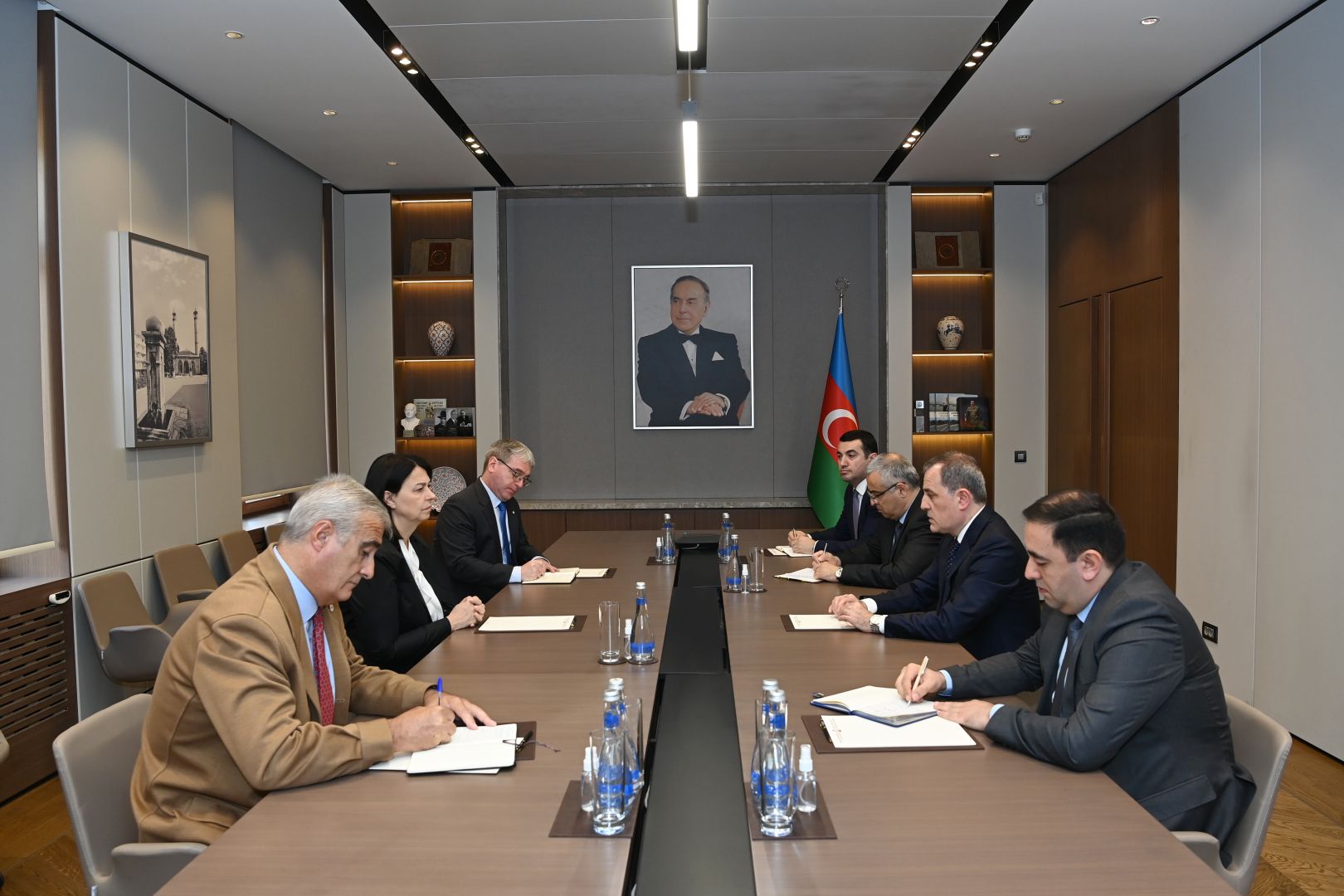 On 14 July 2023, a meeting was held between the Minister of Foreign Affairs of the Republic of Azerbaijan, Ceyhun Bayramov, and the Head of the International Committee of the Red Cross (ICRC) Office in Azerbaijan, Dragana Kojic, Azernews reports, citing Ministry of Foreign Affairs of the Republic of Azerbaijan
During the meeting, the sides discussed cooperation between Azerbaijan and the ICRC, the recent situation at the Lachin border crossing, as well as the ICRC's activities in Khankendi, Azerbaijan.
Minister Ceyhun Bayramov said in connection with the latest situation related to the activity of the Lachin border crossing point that in addition to the shelling of the point on 15 June, attempts by Armenian drivers to bring smuggled goods into Azerbaijan in vehicles belonging to the International Committee of the Red Cross are part of the Armenian side's attempts to encroach on Azerbaijan's sovereignty, while others show no intention to abandon legitimate activities.
In its statement of 11 July, the ICRC noted that it does not support the activity of transporting undeclared goods and the termination of employment contracts with the drivers of vehicles carrying such goods, and this is commendable. It was emphasized that such cases should be prevented in the future.
During the discussions, Minister Ceyhun Bayramov stated that it is possible to continue the passage of the Armenian residents through the border post for medical purposes through ICRC in compliance with the necessary rules.
As for supplying the residents of Armenia, it was once again noted that the Azerbaijani side has an opportunity to provide assistance on the Aghdam-Khankendi road.
During the meeting, the sides also exchanged views on other issues of mutual interest.
---
Follow us on Twitter @AzerNewsAz