US President Joe Biden congratulates President Ilham Aliyev on Novruz holiday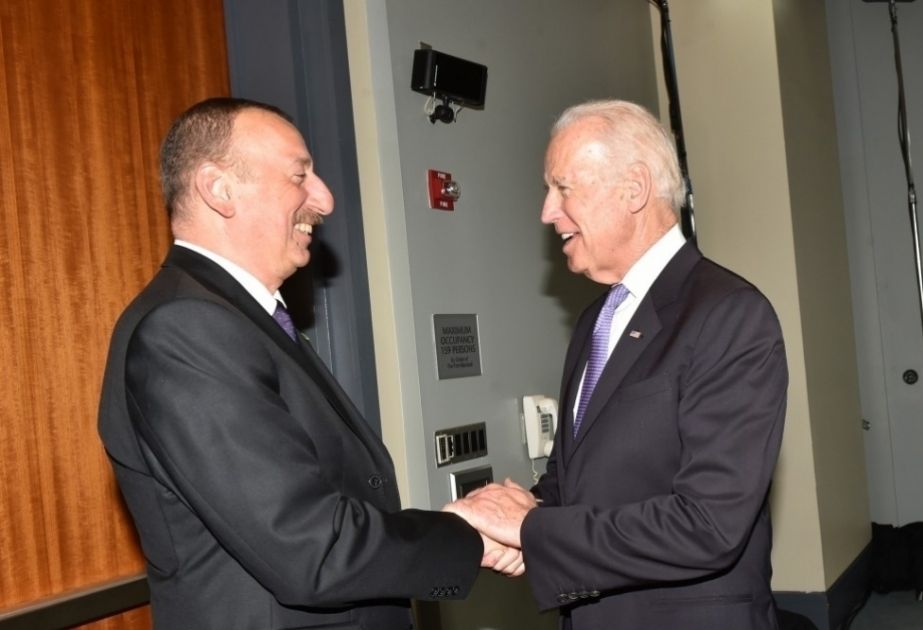 President of the United States of America Joe Biden has sent a letter of congratulation to Azerbaijani President Ilham Aliyev on the Novruz holiday, Azernews reports, citing Azertac news agency.
"On behalf of the American people, I send our best wishes to you and the people of Azerbaijan for a joyous and peaceful Novruz Bayram.
"Over the last year, Azerbaijan and the United States have come together to advance energy security and tackle transnational challenges that affect both of our peoples. This year, as we celebrate spring and new beginnings, I look forward to deepening the friendship between our people. And in this season of renewal and reflection – the United States reaffirms our support for a sustainable peace between Azerbaijan and Armenia – which will promote security and prosperity across the South Caucasus for generations to come," the congratulatory message said.
---
Follow us on Twitter @AzerNewsAz