Expert: No cases of new Omicron subvariant in Azerbaijan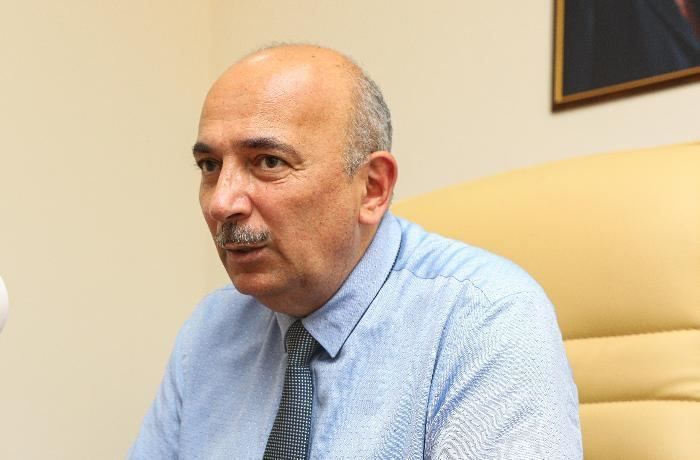 No cases of XBB.1.5 subvariant of Omicron have yet been detected in Azerbaijan, Health Ministry expert Tayyar Eyvazov said.
He made the remark in response to questions about respiratory viral infections, received by the ministry's social media accounts.
The expert pointed out that although the new subvariant of omicron proceeds in a milder form, citizens who are at risk should be especially careful and should minimize contacts as much as possible and undergo full vaccination.
"For almost three years now, the coronavirus infection (COVID-19) pandemic has been ongoing worldwide. Despite a relative decrease in the number of new infections and deaths in most countries of the world, international experts believe that the pandemic is still a global problem. The main reason is that the virus is constantly mutating and changing, that is, it acquires characteristics which are different from previous variants," he noted.
Eyvazov stressed that according to epidemiological patterns, the new variant of the virus is more tenacious and can spread faster than the previous ones, however, its pathogenicity decreases.
"We clearly see this in the example of the Omicron variant. However, exceptions are possible, and the once-dominant Delta variant confirms this. Over the past year, the Omicron variant appeared, and this variant of the virus spread faster in the above manner, causing a large number of infections in a short period of time, which led to the formation of mass immunity," he emphasized.
According to the expert, Omicron XBB.1.5 has already been identified in nearly 30 countries around the world.
Eyvazov noted that the public has adopted new behavior such as minimizing contact, wearing a mask in enclosed spaces and public transport, observing the rules of hand and respiratory hygiene, regular ventilation of premises, as well as a healthy lifestyle and proper nutrition over the last three years.
"People wishing to protect themselves and their family members from respiratory viral infections at home must ensure timely isolation and treatment of an infected family member. The frequent airing of rooms and minimizing contact with the infected person is very important," Eyvazov stressed.
The expert also recommended the complete exclusion of contact of the infected person with children, pregnant women, seniors, and people with severe chronic diseases, to regularly disinfect surfaces that the infected person touches with antiseptic agents, and if complications occur, it's necessary to immediately consult a doctor.
"As mentioned earlier, persons at risk should be under strict medical supervision from the first day of the disease in order to timely identify and treat possible complications," he said.
He concluded by noting that everyone can protect themselves and their loved ones from these diseases and their unfavorable course following these recommendations can protect ourselves and our loved ones.
On February 28, 2020, the country confirmed its first COVID-19 case. On March 25, the country implemented a special quarantine mode and implemented a number of measures to combat COVID-19 in the country.
Vaccination has been carried out in Azerbaijan since January 18, 2021, and it is still being carried out successfully. The epidemiological situation in Azerbaijan remains stable due to the active participation of the population in vaccination. The nationwide vaccination is free and voluntary, and it is in accordance with the "Vaccination Strategy Against COVID-19 in Azerbaijan for 2021-2022".
The country began vaccinating citizens with China's Sinovac on January 18, AstraZeneca's Vaxzevria vaccine on May 3, Russia's Sputnik V on May 18, and Pfizer from the United States on June 7. From May 10, the country began offering COVID-19 vaccination to citizens over the age of 18.
Later on, Azerbaijan began issuing vaccination exemption certificates to citizens, who have contraindications to coronavirus vaccines approved for use in the country.
---
Sabina Mammadli is AzerNews' staff journalist, follow her on Twitter: @SabinaMmdl
Follow us on Twitter @AzerNewsAz