About 4,000 earthquakes occured in 2018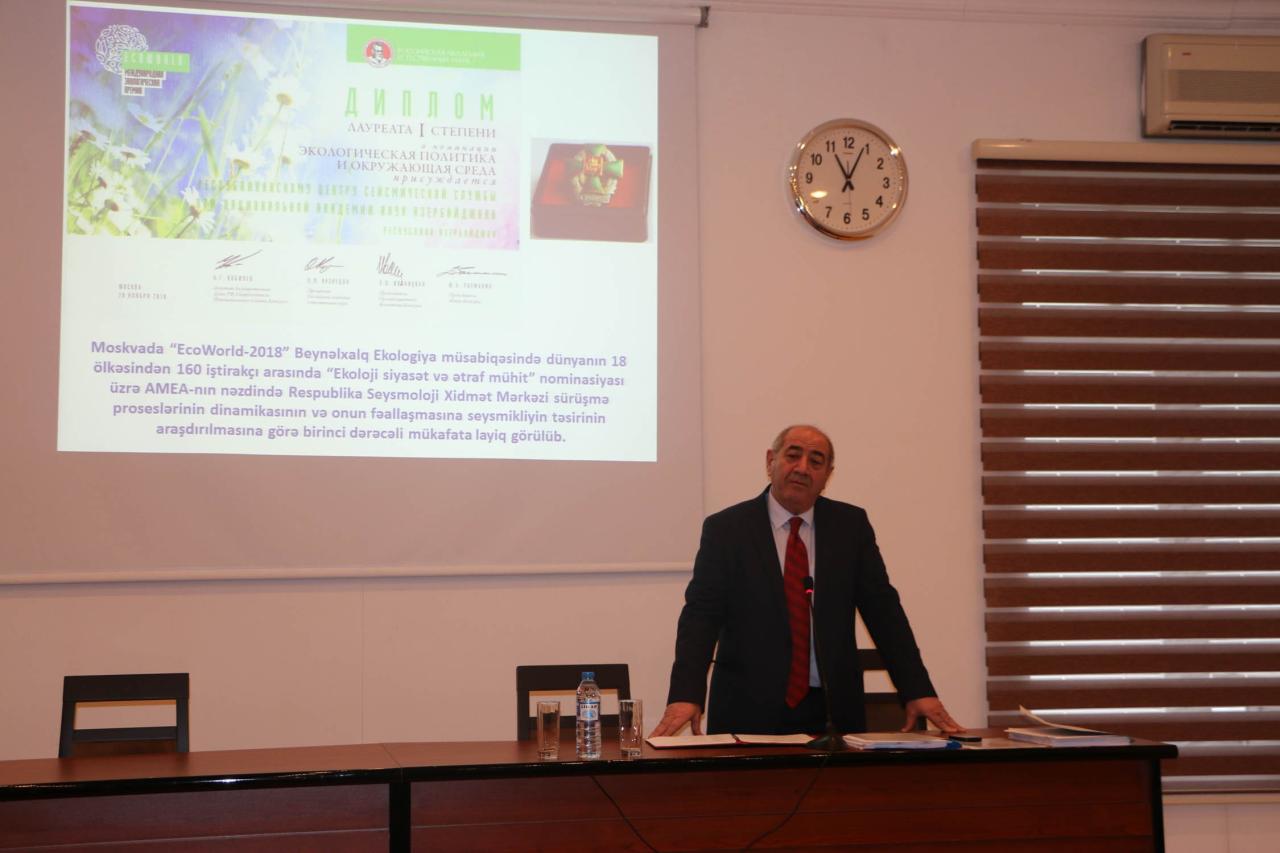 By Narmina Mammadova
Characterized by high seismic activity and situated in the active collision zone of Arabian plate with Eurasian, the territory of Azerbaijan has complicated block structures differing from each other by the level of seismic activity.
Therefore, Azerbaijan is considered to be a seismically active region – a lot of earthquakes occur here every year, however, majority of them are not felt.
About 7,000 earthquakes were recorded in 35 seismic telemetry stations in Azerbaijan this year, the Republican Center for Seismological Service of ANAS said in its annual report, Report informes.
About 4,000 of them are earthquakes in Azerbaijan and adjacent territories, about 3,000 are distant earthquakes.
As many as 3,346 earthquakes were recorded on the territory of Azerbaijan, the strongest of which occurred in June in Zagatala with a magnitude of 5.5.
This earthquake in the epicenter was felt at six points, in the vicinity - 3-4 points.
The report also provides detailed information about seismic activity in the country during the year, the state of the earthquake sources, the mechanisms of earthquakes occurring, etc.
The seismogenic zones with potential to produce dangerous force cover the whole country, as the Alpine-Himalayan seismic belt passes through Azerbaijan. Strong and catastrophic earthquakes that took place several times in this area from ancient times till now caused huge destructions.
Currently, more than 35 seismic stations are established in Azerbaijan with the leading station in the Academic Town of Baku. The stations are connected to the satellite system. In addition, it is planned to install an additional five stations on land.
By the way, scientists from the University of Colorado at Boulder and the University of Montana (U.S.) predicted a year ago that in 2018 the frequency of earthquakes with a magnitude of more than seven points would increase almost twice, and it would happen because of the decline of Earth's rotation speed, reported MIGnews referring to foreign media.
Scientists studied the strong earthquakes that occurred since 1900. Seismic intensification periods began about five years after the slowdown of the Earth's rotational speed reached a maximum. About 4.5 years have passed since the last deceleration of the Earth's rotation.
There is not much time left before the debriefing and verification of the scientists' predictions, but it must be admitted that the outgoing year was indeed rich in serious and even destructive earthquakes...
---
Follow us on Twitter @AzerNewsAz