10 September 2015 09:00 (UTC+04:00)
4 897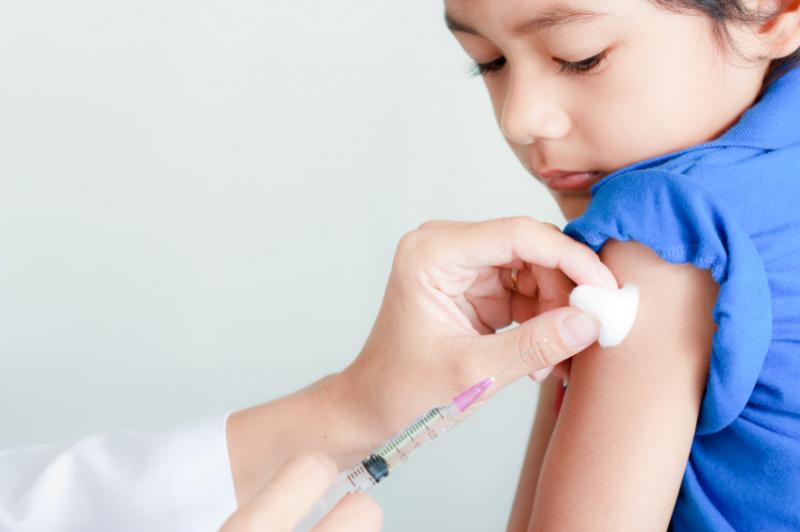 By Amina Nazarli
Should children be vaccinated? This question worries many parents, even before the baby is born.
On the one hand, we all know the importance and the need for vaccinations. On the other, parents believe everything they hear from their friends, watch on television, read in the media, and thus sometimes refuse to vaccinate their children.
Doctors are convinced that vaccines are necessary because there is a risk that children could contract severe viral diseases if they are not properly inoculated.
However, some parents worry about the possible side effects, fearing complications and allergic reactions to vaccines. Moreover, in the U.S. there is a popular opinion that vaccinations could lead to diseases such as autism.
Pediatrician Rayana Guluzade believes that vaccines have no negative impact.
"If a child has not been sick in the past month, and if symptoms such as a runny nose, cough, rash or high temperature were not seen on the day of vaccination, then it is not dangerous," she noted.
She also added, "A child may be vaccinated if he/she does not have any diseases. Vaccinating children with chronic diseases and neurological problems is not recommended."
Vaccines create immunity that protects from infections without causing the disease to take hold in the body. Most vaccines contain a small bit of the disease that is weak or dead.
Vaccinations are actually a way to simulate a mild illness. The body will then be ready for the disease, which will be easier to overcome.
Vaccination is necessary, claims Health Ministry's chief pediatrician Nasib Guliyev, adding, "There is no alternative to vaccination in the world."
Vaccines help your baby build up defenses against serious illness and diseases, he stressed.
From birth, children are vaccinated against 11 diseases at the public's expense in Azerbaijan.
The first dose against Hepatitis B virus is usually to be administered a day after birth. Between their fourth and seventh days, children are vaccinated against poliomyelitis and tuberculosis.
Vaccines against diphtheria, tetanus, and whooping cough are given at two months. In addition, vaccines against Poliomyelitis are administered once again as a booster.
At the second, fourth and sixth months of life babies are vaccinating against Pneumococcus and Haemophilus influenzae.
Vaccines to protect children from chickenpox, rubella, and parotitis are given at one year of age.
At a year and a half and age six, children are given revaccination shots – vaccinations that administered some period after an initial immunization to strengthen or renew immunity.
The pediatrician said that each vaccine has its own schedule and parents have to make sure that children receive all their vaccinations on time to ensure their children's long-term health.
Some parents, however, believe that vaccines are dangerous. They worry about the chemical composition of vaccines or multiple vaccines being given at once and don't believe that vaccines are effective.
Although research overwhelmingly supports the safety and effectiveness of vaccines and indicates that the risk of negative side effects from childhood vaccines is extremely small, many parents still have concerns about vaccine safety.
Guliyev said that, today, the content of vaccines has been improved and virtually have no side effects. "As for the quality of vaccines, they are produced by high-tech industries and all the nations of the world are immunizing children," he said.
He said that immunization is advised for every child. "It is the right of every child," Guliyev said.
According to a law adopted in 2003, parents and doctors are responsible for their children's vaccinations.
In case of refusal, parents must give a written disclaimer for reason of rejection.
Doctors say that minor reactions after vaccination are natural, as it is the response of body. After vaccination, the child may experience a slight increase in temperature, or slight discomfort.
--
Amina Nazarli is AzerNews' staff journalist, follow her on Twitter: @amina_nazarli

Follow us on Twitter @AzerNewsAz