Azerbaijan's Dilara to "start a fire" at Denmark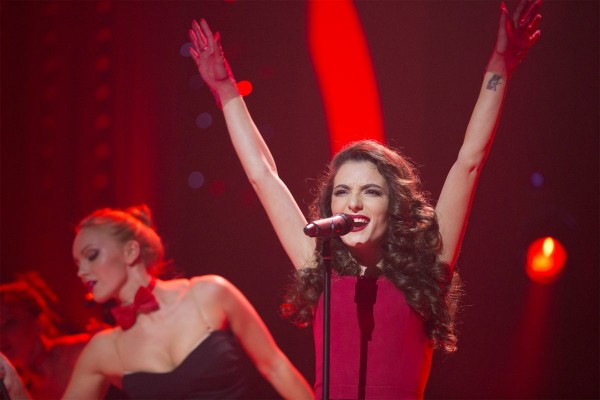 By Nigar Orujova
A song for Azerbaijan's entry at the Eurovision song contest was finally selected.
Azerbaijani talented singer Dilara Kazimova will compete in the first semifinal of the ESC in Copenhagen, Denmark, on May 6.
Dilara will perform "Start a Fire", which is the "confession of a strong and yet vulnerable women," the singer said.
"The song is not just about love, but also about kindness, humanity, and respect for each other," Dilara said. "It's also about being absolutely lonely in a world that can be very cruel."
An established artist and quite popular in Azerbaijan, Dilara is about to attract a wider European audience. Dilara's operatic training gives her impressive vocal diversity, and permits a repertoire that ranges from soul and opera to jazz and pop.
She wanted a very special song for Eurovision 2014.
"Start a Fire is the best choice for me. The melody is kind of hypnotizing and the story is deep and touching. It is a bit tragic, but hopeful. I'm very much into the song and want to make my audiences feel its deep meaning," Dilara said.
The song was written by Johan Kronlund, Alessandra Gunthardt, and Stefan Orn, the author of "Running Scared", Azerbaijan's winning entry for Eurovision 2011. The song was chosen by an Azerbaijani national jury.
Dilara will mix this modern ballad with a traditional soul.
The singer has already participated twice in the national selection of Eurovision, reaching the final stage in 2008 and 2010. She is also the prizewinner of the "New Wave 2010"contest in Yurmala, Latvia.
Dilara graduated form the opera performance faculty at the Baku Music Academy and got her second education in art.
Azerbaijan will participate in the ESC for the seventh time this year. The country debuted at the ESC in 2008 and has always presented a remarkable show.