Faraj Garayev's monoopera to be performed on Baku's stage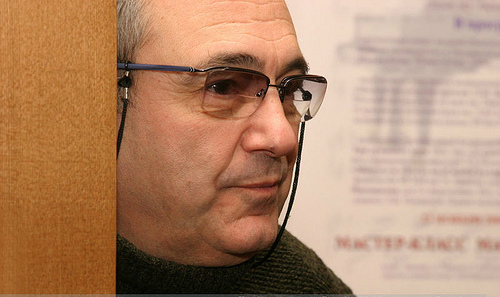 By Nazrin Gadimova
World-famous Azerbaijani composer Faraj Garayev's "Journey To Love" monoopera for soprano and chamber orchestra will be performed on the stage of the Azerbaijan State Theatre of Young Spectators on December 16.
The event will be dedicated to the 70th anniversary of Faraj Garayev, Azerbaijan's legendary composer Gara Garayev's son.
The "Journey to Love", which was written in 1978, is directed by Georgia's Honored Artist Gela Kandelaki. Conductor of the monoopera is Ukraine's Vladimir Runchak, artist - Georgia's Elene Murjikneli and soloist is Farida Mammadova from Azerbaijan. The performance will also include ensemble of soloists of the Azerbaijan State Philharmonic.
Faraj Garaev, one of the leading composers of the post Soviet era, works both with neoclassic and serial music, pointillism and sonore, collages and modality, neoromanticism and mugham, postmodernism and jazz, conceptualism and electronic music, as well as easily operates within any musical style or technology.
The composer's works are performed in the festivals and concerts throughout former USSR, Europe, U.S,, South America and Japan, causing the interest of both sophisticated music-lovers and amateurs.