29 November 2013 10:00 (UTC+04:00)
1 437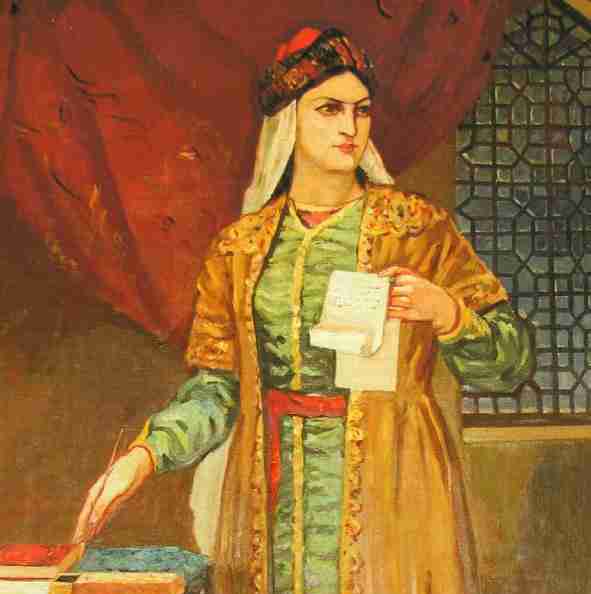 By Nigar Orujova
A number of cultural events will be held as part of the 900th anniversary of Mahsati Ganjavi with the support of the Heydar Aliyev Foundation in the city of Reims of France during the last days of November.
Famous for being the city where the coronation of a number of French kings took place since the 10th century, Reims is considered to be a venue for various cultural events. This city has been entered on the National List of significant French cities in terms of art and history.
Following UNESCO's decision to hold events on Mahsati Ganjavi's 900th anniversary, an exhibition was inaugurated in the city on November 28.
The poetry of the first Azerbaijani poetess, which draws attention with its philosophical essence, as well as the time's historical environment, daily life and samples of garments will be presented.
Batiks, carpets and miniatures devoted to Mahsati Ganjavi's creativity, photos made in Ganja in the late in the 19th - early in the 20th centuries, books with poems of the poetess in the French and English languages, as well as music CDs will be displayed at the exhibition which will last for two weeks.
Azerbaijan will also be represented in a fair at the central square of Reims on November 29. Carpets, fruits and wines brought from Ganja, a city with fraternal ties with Reims, will be presented in the Azerbaijani pavilion.
Moreover, an evening devoted to Mahsati Ganjavi's 900th anniversary will be held at the Reims Conservatory, one of the most famous music temples of Europe on November 30.
Along with classical music, songs composed to rubaiyats of Mahsati Ganjavi will be performed by People's Artist Alim Gasymov, Azer Zeynalov, Samir Jafarov, and rubaiyats by the poetess translated into French will be read.
Born in Ganja, Mahsati Ganjavi was a 12th century poet and a famous rubai writer, with her most productive period was spent in the palace of Sultan Mahmud Seldjuk and that of his uncle Sanjar Seldjuk. Ganjavi commonly wrote rubai in Persian, with love as a key theme, and her work is distinguished by its humanism, epicurism, and optimism.
Earlier this month, an exhibition devoted to the 870th anniversary of Nizami Ganjavi was opened in collaboration with the 7th arrondissement and the Museum of Letters and Manuscripts in Paris.
Related News