Acclaimed Azerbaijani artist presents first UK solo show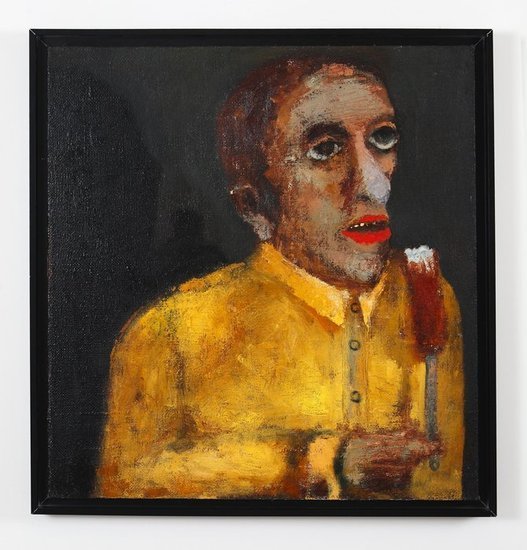 By Nigar Orujova
The first UK solo exhibition of works by acclaimed young Azerbaijani artist Niyaz Najafov, titled Dancing on Bones, has opened in Gazelli Art House in London, AzerTac state news agency reported.
At Gazelli Art House the artist presented a new selection of works on canvas that epitomise his distinctive and dark style of painting. Populated by mysterious figures, his complex works reflect both the disturbing and humorous aspects of the human condition.
The "Dancing on Bones" show will be open until March 7.
Najafov is at the forefront of the contemporary art scene in Azerbaijan and his expressive oil paintings and sculptures have been exhibited in prestigious fairs and exhibitions, resulting in his fast-growing international recognition.
Najafov, who took up painting in 2003 only as a sideline to his professional sportsman career, represented Azerbaijan at the 53rd Venice Biennale in 2009. His works in oil and graphite are characterized by sinister subject matter that is reflected in his dark palette and expressive brushstrokes.
In January 2012 he participated in the exhibition of Azerbaijani art entitled "Fly to Baku", which was held at Philips de Pury in London.
Najafov has the ability to transform scenes of everyday existence into monumental depictions of underlying emotion. The unflinching gaze of the artist pries into the most intimate moments of his subjects' lives, making the viewer feel both fascinated and uneasy. Whilst his works can be sinister in their subject matter and palette, they reflect a spectrum of emotion from violent passions to tender gestures that the viewer can often relate to.
Najafov is an integral part of a generation of artists who have found renewed support on the burgeoning Azerbaijani art scene. In the ever-expanding world of contemporary art, one of the newest frontiers is Azerbaijan where the collapse of the Soviet Union has not only given the country growing clout in international politics, but also a rich new cultural life, the effects of which have been seen internationally.
Gazelli Art House London and Gazelli Art House Baku were founded by Mila Askerova, who was born and raised in Azerbaijan before moving to Istanbul and later settling in London.
In 2010 she founded a commercial contemporary art gallery, Gazelli Art House London, where on a regular basis through installations, sculptures, performance, and world art she holds the world's contemporary art exhibitions, including the ones from Azerbaijan.
Gazelli Art House sees its major goal in setting up dialogue between artists, writers, experts, students and art lovers through exhibitions, meetings, workshops, and tours.