Afat Sadigoglu: A writer who could capture time…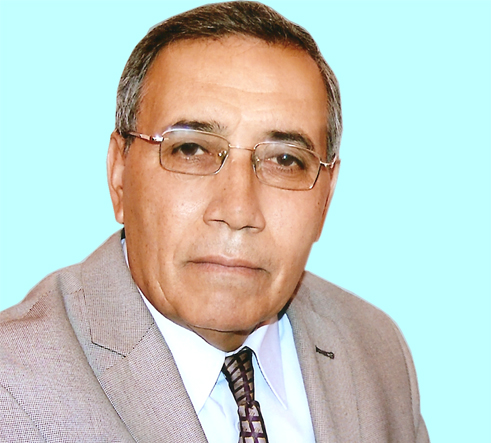 By Sabina Idayatova
Time is the only concept that evaluates the meaning and importance of human life. Happy people are those who pass the challenging test of life successfully through their beneficial, virtuous and kind-hearted deeds, those who can set an example for young and adult citizens of the nation with patriotism, devoted friendship and honesty, and make a good impression upon others by their professionalism and decency.
Afat Sadigoglu, deputy editor-in-chief of Xalg Gazeti newspaper, is an Azerbaijani journalist and publicist who managed to evaluate the meaning and importance of human existence and substantiate the "time concept". He successfully created and succeeded in becoming part of the literary history.
The 65-year-old writer is the author of ten books. Sadigoglu's stories and narratives are impressive and exciting, and enjoy popularity among readers. His works are the result of long observations, scientific, journalistic and historical researches. By conducting broad research into international politics and historical relations, Sadigoglu created valuable works on strategic issues, such as his books "Azerbaijan-Norway relations", "Thor Heyerdahl in Azerbaijan", "Azerbaijani section of International Engineering Academy", "Azerbaijan-India relations" (in Azerbaijani and English), "Azerbaijan-Turkey: friendly and brotherly relations", etc. The researches focused on the policy of protection of national interests, the influence of historical relations on the present international system; interesting facts were revealed. The author conducted in-depth analysis of global and regional security issues and researched the energy factor.
Sadigoglu also published articles in foreign media, which dealt with the glorious and precious days of his native Azerbaijan, along with the painful Bloody January tragedy, honorable history of struggle for independence, as well as the present and bright future of the Azerbaijani statehood.
He holds titles of Honorary Journalist and Honorary Culture Worker.