Admission to the Summer Camp held at ADA University is ongoing [PHOTOS]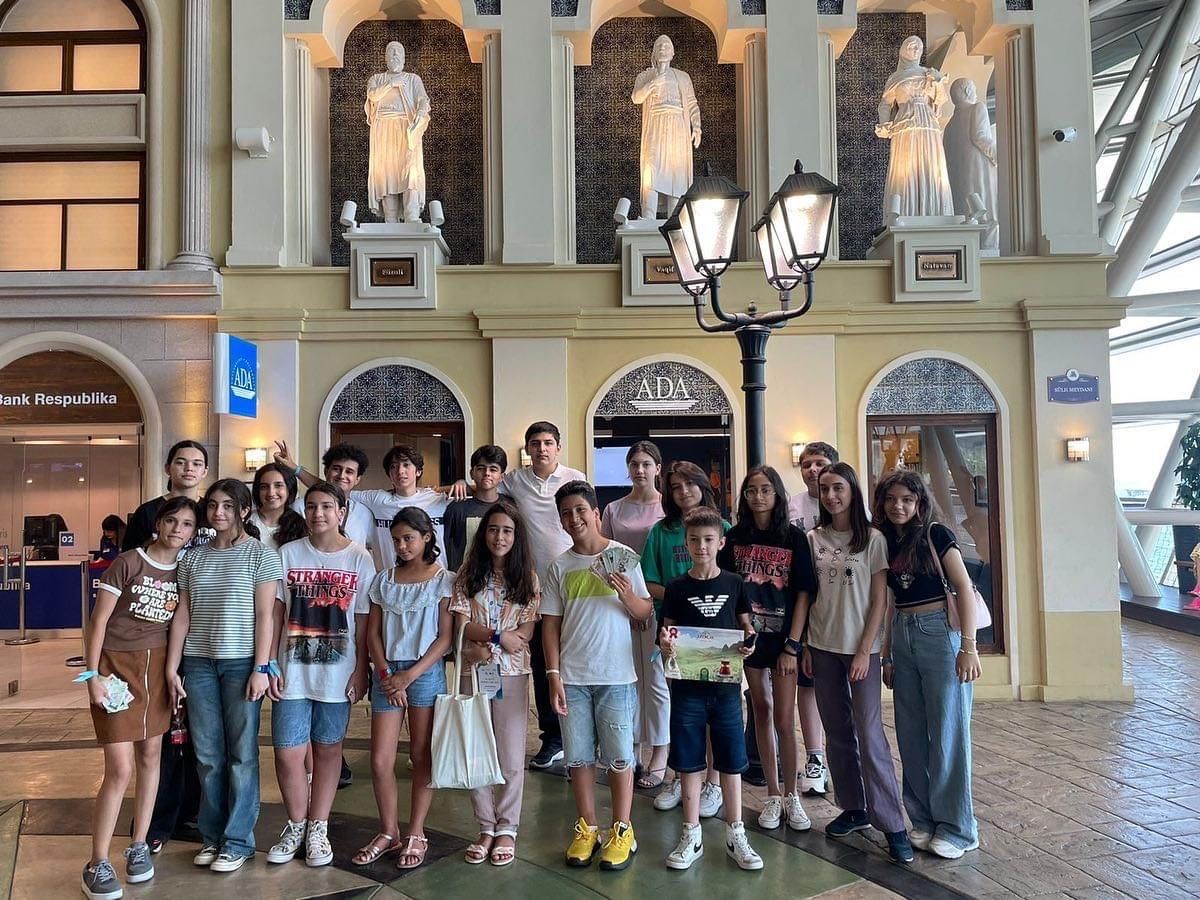 ADA University has traditionally announced admission to the Summer camp this year. According to Azernews, students aged 9-15 participate in the Camp held in June and July on different topics. In addition to studying, they spend their summer vacations both educational and fun. Participants develop their knowledge and skills and become more familiar with the ADA environment.
Farah Israfilzade, who participated in the previous years of the camp, shared her thoughts about the program with us. She said that the summer camp organized at ADA University was the beginning of his educational life at ADA, and after participating in that camp, she set his goal to study at ADA.
"My first acquaintance with ADA began with the summer camp of ADA University. Participating in the camp gave me the opportunity to get to know the ideal academic environment, professional teachers and friendly staff of ADA University, in addition to its high-level education. At the end of the program, I was sure that I wanted to continue my studies at ADA. It is for this reason that I applied to study at the ADA School, and I would like to mention that the knowledge and experiences I gained at the summer camp were very useful to me during my studies here.
I graduated from ADA School, but I wasn't ready to leave ADA. Therefore, I am currently a student of ADA University. Getting to know the ADA environment in advance through the summer camp helps me get used to each new phase of my academic life at ADA in a short time.
I would like to mention that this summer camp was a guiding and invaluable experience not only in the development of my knowledge and skills, but also in my personal, educational and career life.
I am currently working as a volunteer at the summer camp I attended as a student and sharing my experience with the students participating in the program," said Farah.
We should note that the acceptance of documents for the eighth summer camp this year continues until May 31. Those who want to participate in the camp can get detailed information through the link below.
https://bit.ly/42LkBMH
You can watch the video with the memorable moments of last year's summer camp through the link:
---
Follow us on Twitter @AzerNewsAz