Hasanaga Salayev: Everlasting star of national cinematography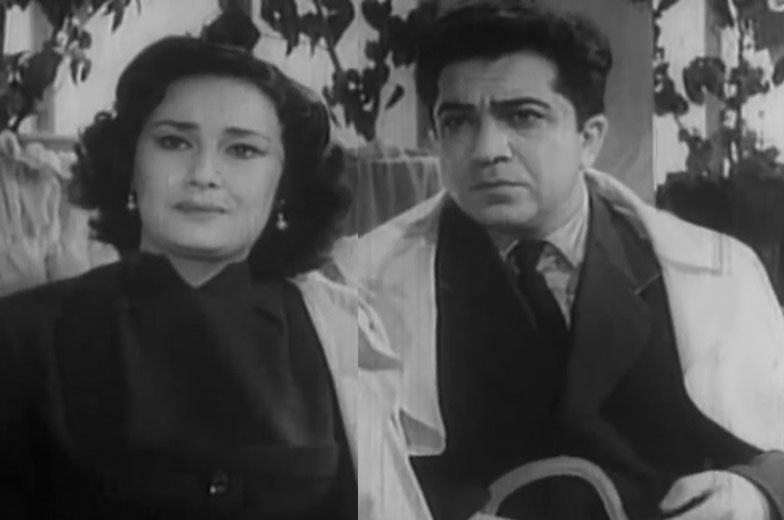 Hasanaga Salayev distinguished himself as an incredibly talented actor, who successfully represented the romantic and realistic acting schools.
For many years, Salayev brilliantly embodied psychological dramatic characters.
He graduated from the Baku Theater Technical College in 1937. A year later, in 1938, he was accepted into the cast of the Academic National Drama Theater.
He went to the war in 1941 and returned to his native theater a year later.
As one of the leading actors of the Academic National Drama Theater, Hasanaga Salayev has left a deep mark in the memory of theater lovers.
The talented actor played the main and secondary roles in Samad Vurgun's plays Xanlar, Farhad and Shirin, Zeynal Xalil's work Qatir Mammad as well as William Shakespeare's tragedies Othello and Antony and Cleopatra.
The actor could equally skillfully play romantic roles and dramatic characters.
Hasanaga Salayev acted in many films shot by AzerbaijanFilm studio, including Koroglu, Fatali Xan, A Meeting, He should not be, let it be, Can we forgive him? as well as the television movie Aygun, which tells about the social living conditions and mutual relations of a young married couple.
The theme of the film is still relevant today as it sheds the light on gender inequality in families.
Although the work was planned to be screened as a television movie, scriptwriter Kamil Rustambayov decided to make it a feature film.
Thus, the name of Kamil Rustambayov entered the history of Azerbaijani cinema as the first artistic television director.
Hasanaga Salayev was invited to embody the image of Amirxan, who wastes all his time on drinking with friends and isolates his highly educated wife from society.
The episodic roles of the actor were no less memorable. His character Musa in the film A Meeting was immediately embraced by the audience.
Musa is a character, who is precise in his work, his love, and his relationship with people. His positive qualities did not remain unappreciated by cinema lovers.
Regardless of whether the roles were negative or positive, the actor could show the inner world of the characters, he played.
For his contribution to national cinema, Hasanaga Salayev was awarded the honorary titles of Honored Artist in 1959 and People's Artist in 1974.
--
Follow us on Twitter @AzerNewsAz