History Museum enriches its collection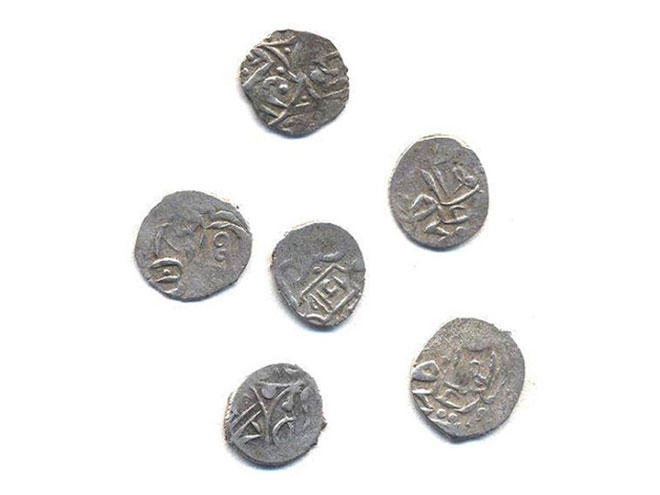 By Lamam Ismayilova
Azerbaijan History Museum constantly enriches its collection with ancient coins.
Six silver tenge belonged to the Prince of the Shirvanshah State Burhan Alie were transferred to the museum.
Rare finds, presented by the collector Ruslan Rahimov, were transferred to the museum's numismatics fund.
The findings are of great importance, which can assist in the research on that era.
Shirvanshah was the title of the rulers of Shirvan, located in modern Azerbaijan, from the mid-9th century to the early 16th century.
The dynasty is known for their patronage of the poetry. Amongst famous poets who appeared at their court or dedicated poetry to them are Khaghani and Nizami.
If you simply look into the heart of the Icheri sheher (Old City), you will be amazed by the pearl of the country's architecture - the Shirvanshahs Palace.
Construction of the Palace of Shirvanshahs, which was held in the period of 13th-16th centuries, has been associated with the transfer of Shirvanshahs' capital from Shamakhi to Baku, famous for its harbor. The Palace forms a complex, consisting of the residential building of Shirvanshahs, the second residential building (for servants), Divankhana, tomb, palace mosque built in 1441, the remains of the destroyed Key Gubad mosque, Murad's gates, hamam (bath) and mausoleum of famous scientist Seyid Yahya Bakuvi.
The palace complex was declared a museum in 1964, and taken under state protection. A unique architectural and cultural ensemble along with the Old City and the Maiden Tower, it was included in the UNESCO World Heritage List in 2000.
National Museum of History of Azerbaijan, located in the former mansion of Azerbaijani oil magnate and philanthropist Haji Zeynalabdin Taghiyev is the largest museum in Azerbaijan.
The museum, founded in 1976, got a second wind after restoration in 2008-2009.
The museum's exhibits include the artifacts discovered in Gobustan, Azikh cave, Kamiltepe, Geytepe as well as Karabakh and Soyugbulag mounds.
Over 300,000 items are assembled in 10 collections in the museum, including a valuable library consisting mainly of unique books.
The collections allow visitors and researchers to investigate the history of the country and the daily life and culture of the nation from ancient times to the present.
---
Laman Ismayilova is AzerNews' staff journalist, follow her on Twitter: @Lam_Ismayilova
Follow us on Twitter @AzerNewsAz