Stunning landscapes to get you inspired [PHOTO]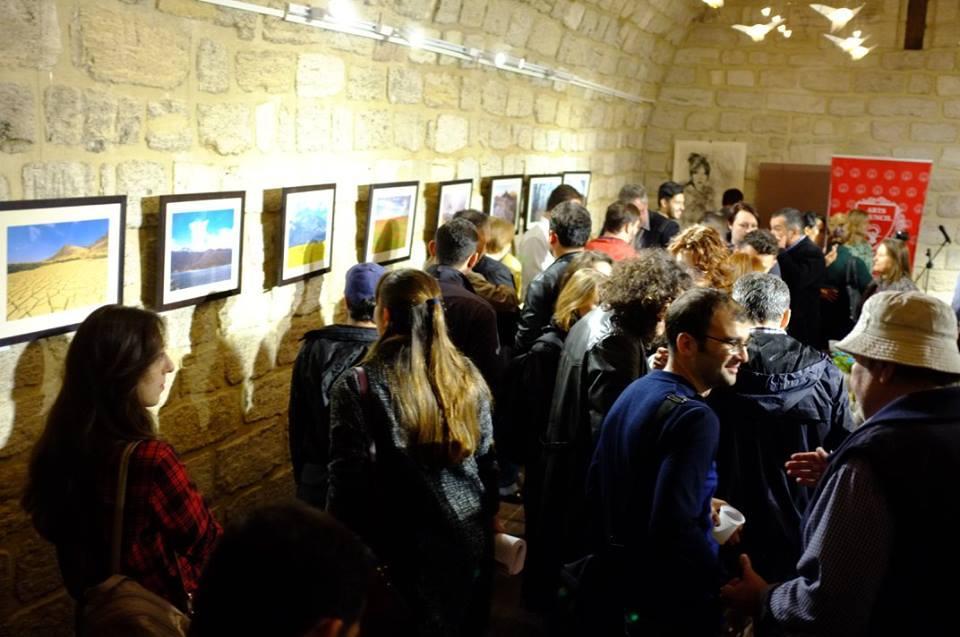 By Laman Ismayilova
We can all appreciate a fascinating landscape, whether it's laid out in front of us or expertly captured on camera.
Taking a photo of lovely scenery only seems simple. However, it often requires many details which every photographer takes into consideration: time of day, position, shutter speed and so on.
A photo exhibition showcasing the beauty of country's nature opened at Art Tower gallery on October 12.
The exhibition themed "Discover Azerbaijan" features photos of the country's hardest-to-reach places captured by photographers.
The exposition includes works by photographers Ilkin Kengerli, Denis Svechnikov, Aydin Sadikhov, Aureli Nasirova, Tofig Rashidov, Alexander Karyagin, Emil Gazi, Alexei Kocherygin, Nikolai Shcheglov, Rustam Huseynov, Dmitry Ryabchenko, Maxim Skupov, Huseyn Ibragimov, Trend Life reported.
Addressing the event, Director of the NGO Arts Council Azerbaijan Dadash Mammadov, project coordinator Sabina Najafova, poet Marat Shafiyev and curator of the exhibition Rustam Huseynov said that the project aims show the most interesting works of landscape photographers, to demonstrate the beauty of Azerbaijani nature, to increase interest in the tourist potential of country's regions as well as to draw attention to landscape photography.
In his speech, Rustam Huseynov points out, there is a tremendous nature in Azerbaijan, a large number of various natural places where you can shoot magic shots.
"There's nothing like the thrill of enjoying beauty with your own eyes. On the other hand, an experienced photographer can pick the best angle for a photo and present a certain place from different perspective," he said.
While selecting works for this exposition, Rustam Huseynov focused on the uniqueness and diversity of the presented works.
"The task of the exhibition is to show the natural diversity of our country in the most brilliant and concise manner," he added.
The exhibition attracted a large number of spectators of completely different ages, among whom there were many people who are fond of photography.
They were interested in photo works, which represented the most diverse natural landscapes of Azerbaijan from deserts to alpine meadows and highlands.
The exhibition is organized by Azerbaijan Ministry of Culture and Tourism, the State Historical and Architectural Reserve "Icherisheher" and NGO Arts Council Azerbaijan.
The exhibition will last until October 19. Admission is free.
---
Laman Ismayilova is AzerNews' staff journalist, follow her on Twitter: @Lam_Ismayilova
Follow us on Twitter @AzerNewsAz