Foreign investments in Azerbaijan exceed 2.646 bln manats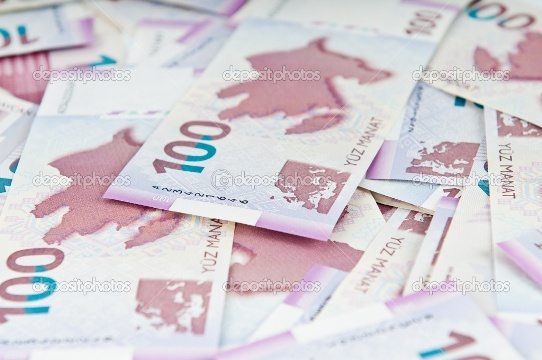 By Aynur Jafarova
The total volume of foreign investments made in Azerbaijan's economy exceeded 2.646 billion manats in January-July 2014.
This figure is 18.9 percent more compared to the same period of last year, Azerbaijan's State Statistics Committee said.
Some 79.8 percent (over 2.1 million manats) of investments made in fixed capital by the foreign countries and international organizations in the reported period belonged to investors from the UK, Norway, U.S., Turkey, Japan and France.
The UK continues to maintain its leading position, and its share in the total foreign investments in Azerbaijan amounted to 31.7 percent, and the amount of the investment stood at 839.182 million manats.
The Norwegian investment in Azerbaijan's economy amounted to 474.398 million manats with a specific weight of 17.9 percent, U.S. - 239.327 million manats, Turkey - 240.420 million manats, France - 160.463 million manats and Japan - 158.107 million manats.
The largest volume of investments made through international financial institutions was allocated by the World Bank - 71.5 million manats with specific weight of 2.7 percent.
The Asian Development Bank (ADB) allocated over 21.1 million manats, and EBRD - 3.2 million manats to implement the projects in Azerbaijan in January-July.
Azerbaijan's State Customs Committee said 134 countries were Azerbaijan's foreign trade partners in the period. The total trade turnover of the country in the first half of year amounted to $15.37 billion.
In January-June, Azerbaijan conducted export transactions ​​in the amount of 11.25 billion, and import of the country stood at $4.12 billion.
Azerbaijan exported 1,631 types of goods and imported 5,237 types of goods in the first half of this year.
The committee also noted the total volume of GDP in Azerbaijan in January-July amounted to 33.99 billion manats, which exceeds the figure for the same period of last year by 2.4 percent.
The nominal GDP growth stood at 4.3 percent.
In the reported period GDP per capita increased by 1.1 percent and exceeded 3.621 manats.
Also, over 9.075 billion manats was invested in fixed capital from all financial sources in the development of economic and social spheres of Azerbaijan, and this figure is 3 percent more compared to the same period of 2013.
Some 70.8 percent of the total volume of investment accounted for domestic investment. The major part (65 percent) of domestic investment accounted for state enterprises and organizations, and 35 percent for private enterprises.
Over 5.622 billion manats or 61.9 percent of the funds invested in the fixed capital was invested in the development of non-oil sector, and over 3.453 billion manats in the oil industry sector.
The official exchange rate on August 15 is 0.7843 AZN/USD.
One of the main priorities of Azerbaijan's government is promoting its non-oil sector, attracting investments, advanced technologies and management experience from abroad.
Azerbaijan has achieved most of its goals in this field, and successfully attracted $83.8 billion worth foreign investment from 1995 to 2013, some $35 billion out of which accounted for non-oil sector.
Political and macroeconomic stability, secure protection of investors' rights, favorable geographical location, rich natural resources and highly skilled workforce have turned Azerbaijan into one of the most attractive countries for foreign investments.

Some $10.5 billion foreign investment was invested in Azerbaijan's economy last year and it is important to direct over half of this amount to non-oil sector.
Azerbaijan has set a goal to minimize the dependence of the national economy on the oil factor and to double the country's GDP by developing non-oil sector by 2020.