Enjoy a weeklong rest in Azerbaijan at a good price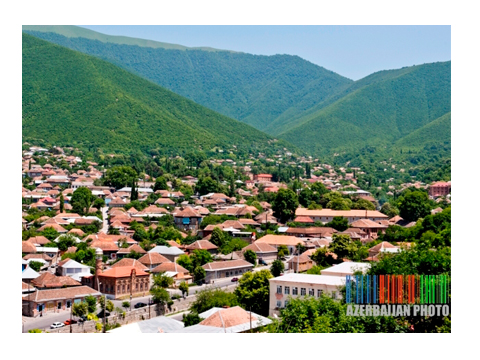 By Nigar Orujova
The price for a week-long stay in the Azerbaijani regions stands at only 500 manats (over $630).
"The price may vary depending on the hotel you rent," Chairman of the Azerbaijan Tourism Association Nahid Bagirov said on May 29.
He said there are several four and five-star hotels in the regions. Spending one night in a double room in a four star hotel costs 60-70 manats, which together with the cost of food will make 300-400 manats ($380-500) for a week.
"Double room in a five-star hotel costs approximately 130-150 manats ($160-190) per night. Thus, a week vacation here will cost at least 500 manats," Bagirov said.
He noted that the price is not too high for five-star hotels as spending one night in such a hotel in Turkey costs $350-400.
Azerbaijani tourists usually visit Turkey, as well as Greece and Montenegro during the summer seasons. Last year, the number of Azerbaijani tourists in Turkey was 600,000, while this year it is expected to reach 700,000.
The summer tourist season in Azerbaijan starts in mid-June. But Azerbaijani regions are still suffering from lack of chip three star hotels, which restrain the tourist flow.
According to Bagirov, if Azerbaijani regions had three-star hotels, the least price would be 30 manats ($38), but unfortunately, there are no such hotels.
"Increasing number of three-star hotels in the country will result to reducing hotel prices, because of a serious competition," he added.
"If such hotels are made, the number of foreign tourists would increase, as 70 percent of tourists in the world are middle class representatives, who prefer to stay in three-star hotels in order to save money," Bagirov said.
"Therefore, currently local entrepreneurs are working on the construction of such hotels," he noted.
Azerbaijan is enlarging its tourism capacities year by year. There are currently 530 hotels and hotel-type facilities and some 241 travel agencies in the country.
The number of tourists who visited Azerbaijan in 2013 reached 2.4 million, and they spent some $700-800 a week on accommodations, food, and cultural programs.