Oil fund delivers first batch of gold to Azerbaijan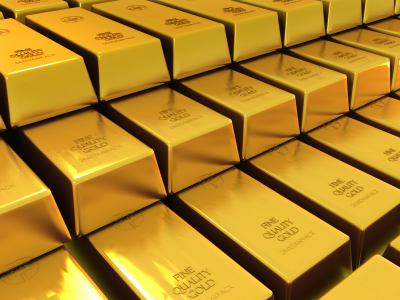 By Aynur Jafarova
About a ton (32,150 troy ounces) of purchased gold complying with the requirements of London Bullion Market Association (LBMA) was transferred to Azerbaijan by UK's Brink's Global Services on Friday, the Azerbaijani state oil fund SOFAZ said.
14,934 kg of gold (480,146 troy ounces) was included into the SOFAZ investment portfolio as of December 31, 2012.
SOFAZ plans to purchase a total of 30 tons of gold over two years due to the risk of price changes.
According to the new investment policy, SOFAZ can invest up to 5 percent of its investment portfolio in gold.
Starting on February 1, 2012 the oil fund started purchasing 25 gold bars conforming to the requirements of LBMA per week (10,000 troy ounces) from banks which are market-maker members of LBMA.
Gold delivered to the country will be initially stored in the vaults of the Central Bank of Azerbaijan.
It is planned to construct a vault for storage of valuables in the new administrative building of SOFAZ. The gold will be stored in this vault after the building is put into operation.
Some 85 per cent of the total value of the investment portfolio of SOFAZ for 2013 will be formed by money market instruments and the debt market, according to the investment policy for 2013 approved by President Ilham Aliyev.
The currency structure of SOFAZ's investment portfolio is as follows: 50 per cent of the assets can be placed in US dollars, 40 per cent in euros and 5 per cent in pounds. The remaining 5 per cent is reserved for the currencies of Russia, Turkey and G7 countries.
President Aliyev has approved the budget of SOFAZ for 2013 whereby revenues are estimated at 11,482 billion manats and expenses at 13,403 billion manats.
The fund was set up in December 1999 by a presidential decree as an extra-budgetary entity which accumulates and manages oil and gas revenues of Azerbaijan. Its primary objectives are to help maintain macroeconomic stability in the country and to generate wealth for present and future generations. As of December 1, 2012, the assets of SOFAZ totaled $33.895 million.