Azerbaijani business promotion agency, bp to sign new memo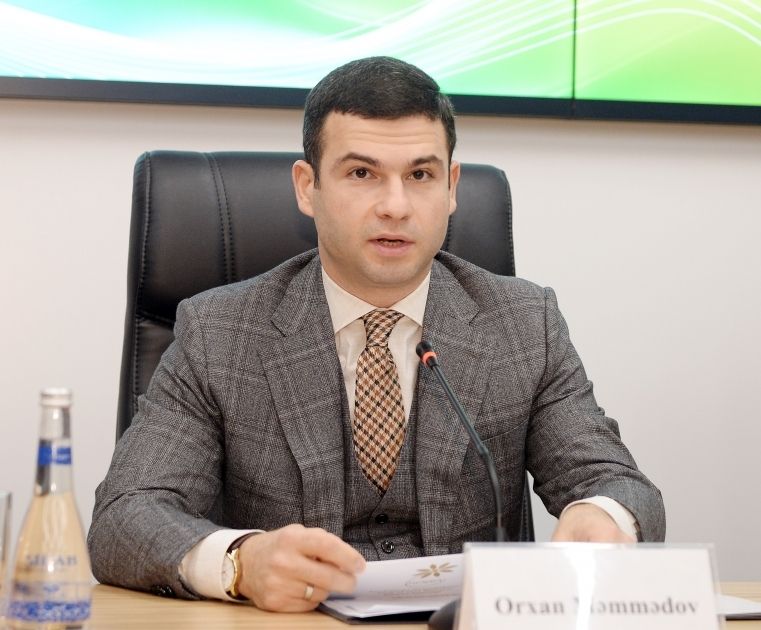 The Small and Medium Business Development Agency (SMBDA) and bp will sign a new memorandum on organizing mutual activities to support the development of small and medium-sized businesses, the expansion of practical relations between the state and private sectors, and the education of entrepreneurs, Azernews reports.
"The SMBDA cooperated with a number of companies, as well as with bp, in organizing exhibitions and fairs with special attention to the participation of startups, women, and persons with disabilities. The Memorandum of Understanding (MoU), to be signed today, will determine the forms and mechanisms of interaction between the SMBDA and bp within the framework of the support program for the development of small and medium businesses, as a continuation of the previous cooperation," Chairman of SMBDA Orxan Mammadov said.
He noted that bp is one of the companies with a progressive corporate governance system in the private sector and actively works in the field of application of advanced technology, implements various innovations, and social responsibility.
According to Orxan Mammadov, SMBDA, in its turn, attaches special importance to the creation of new entrepreneurial entities, support for the development of micro, small, and medium entrepreneurship, especially to the establishment of mutually beneficial cooperative relations with state and private organizations in order to more efficiently organize the activities of entrepreneurs formed according to these criteria and increase professional responsibility in business management.
The chairman also noted that the projects that will be implemented within the framework of this cooperation will have a positive effect on the increase in the profitability of local communities in the regions. Besides, it will contribute to the development of self-employment by creating new businesses and jobs, and at the same time, the experience gained during this cooperation will be used in the implementation of other projects.
"Also, this memorandum will create wider opportunities for the development and support of innovative entrepreneurship based on the implementation of joint initiatives and the realization of new business ideas," the SMBDA chief added.
---
Follow us on Twitter @AzerNewsAz