SOFAZ reveals its investment portfolio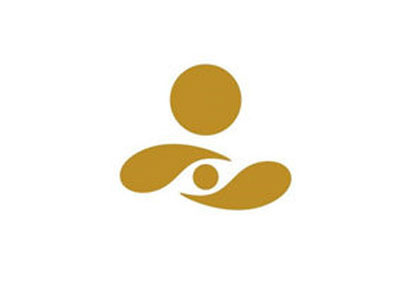 By Nigar Abbasova
Azerbaijan's state oil fund SOFAZ, which is engaged in accumulation and management of oil and gas revenues of the country, revealed the structure of its investment portfolio.
Some 69.8 percent of the total investment portfolio was placed in financial instruments with the term of up to 5 years in January-September 2016.
The total volume of the portfolio amounted to $3.95 billion, which makes some 94.8 percent of the total volume of assets. About 36.1 percent of the portfolio was placed with the term of up to one year, while some 19.2 percent with the term ranging from one to three years, 14.5 percent from three to five years and some 9.5 percent with the term exceeding the period of five years.
As much as 20.7 percent of the total volume of financial means was placed in real estate, assets, and gold, while 79.3 percent was placed in bonds and instruments of the monetary market. Some 13.3 percent fell to a share of securities with AAA rating, 27 percent with AA rating, some 35 percent with A rating. Some 18.3 and 6.4 percent accounted for securities with BBB and BB rating respectively.
Some 3.8 percent of the investment portfolio is placed in gold, as many as 5.3 percent falls to a share of estate, while some 11.6 percent accounts for assets.
Assets of the Fund as of October 1 stood at $35.82 billion, with some $33.95 billion accounting for the investment portfolio and 1.87 billion falling to a share of the manat account. The Fund plans to increase its assets by $1 billion in 2017.
The Fund's transfers to the 2016 budget are forecasted to stand at 7.6 billion manats ($4.6 billion), while the forecasted index for 2017 stands at 6.1 billion manat ($3.7 billion).
About 41.6 percent of assets is placed in European countries, 24.1 percent in North America, some 3.9 percent in Australia, 27.36 percent fall to a share of Asia-Pacific region, 0.4 percent in the Middle East, 0.1 percent in South America and some 2.6 percent in international financial institutions
SOFAZ was established in 1999 with assets of $271 million. Based on SOFAZ's regulations, its funds may be used for construction and reconstruction of strategically important infrastructure facilities, as well as solving important national problems.
--
Nigar Abbasova is AzerNews' staff journalist, follow her on Twitter: @nigyar_abbasova
Follow us on Twitter @AzerNewsAz