Lufthansa tragedy reveals European loophole over pilot screening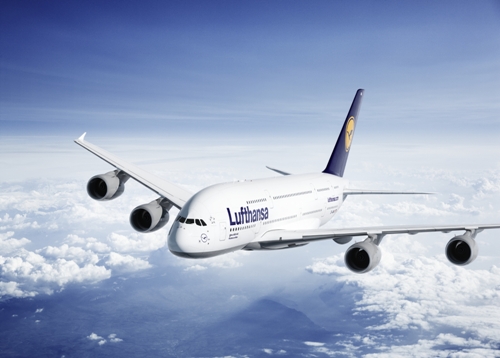 By Bloomberg
Air crew at Deutsche Lufthansa AG and other European carriers haven't been required to undergo repeated mental screening mandatory in some countries outside the region and depend instead on doctors uncovering a mental issue in checkups -- or on pilots themselves disclosing a condition.
The first officer at Lufthansa's Germanwings division who investigators say slammed his jet into the side of a French mountain, killing himself and 149 others, underwent psychological tests only as part of his hiring process. He has since been found to have been deemed unfit to fly on the day of the crash, an attestation he concealed from his superiors.
"If he decides to hide it, it is likely that he will successfully hide it," said Andreas Adrian, secretary of Germany's Association of Aeromedical Examiners.
In Asia, where at least two major carriers have suffered inflight pilot suicides since 1982, airlines can be required to make regular psychological standard practice. Europe had endured no such trauma in recent decades before last week, making pilot suicides an occurrence so rare that Lufthansa Chief Executive Officer Carsten Spohr called the Germanwings event a "tragic, isolated case."
AviationSafetyNetwork, which tracks accident data, said last year after the disappearance of Malaysian Air Flight 370 that it had identified five crashes killing 422 people since 1982 that were caused by intentional actions by airline pilots.
Continuous Assessment
Those cases involved Asian carriers Japan Airlines Co. and SilkAir Singapore Pte., as well as African operators EgyptAir Airlines Co., Royal Air Maroc and LAM Mozambique Airlines. Some experts have also concluded that the loss of MH370 after it reversed its heading by 180 degrees to fly south over the Indian Ocean with all communication devices switched off could only have been orchestrated by someone in the cockpit.
In South Korea, carriers use a 350-question personality review and "continuously" assess pilots individually and in groups, with examinations extending to family members, according to the country's Aviation Safety Policy Office of Civil Aviation. Singapore also has stringent requirements.
The European Aviation Safety Authority, by contrast, doesn't demand routine mental-fitness tests. Assessments can be ordered if a discussion of wellbeing in periodic physicals gives cause for concern, according to the agency's guidelines.
Sick Note
The International Civil Aviation Organization's Manual of Civil Aviation Medicine says pre-recruitment personality tests are rarely of value in indicating whether a would-be pilot is suited to the job. The United Nations body suggests as many as six questions to help certified aviation physicians uncover issues such as depression, anxiety and alcohol or drug use.
Germanwings First Officer Andreas Lubitz, who French authorities say deliberately locked his captain out of the cockpit before sending the Airbus A320 he was piloting to its doom, joined the airline just 18 months before his death.
Prosecutors in Dusseldorf found a sick note at Lubitz's home suggesting he was unfit to fly on the day of the crash, and say he may have concealed his illness intentionally.
Depression, which can stem from exhaustion, may be fairly common among highly productive workers like pilots, yet easily concealed even from a qualified accessors, according to some medical experts. Air crew with their can-do mentality may also be more reluctant than most to admit to having a disorder.
U.S. Model
Financial burdens specific to young pilots may add extra stress. Student pilots in Germany pay about 70,000 euros ($76,300) for two years of training, including fees for exams.
If the airline they're seeking to work for does not cover the cost of a so-called type rating allowing them to fly a specific model, that will set them back another 20,000 euros.
Lufthansa's training program itself involves "a very heavy screening process," with perhaps only 10 percent of applicants passing, though the key parameters are intelligence and aptitude, said John Cox, a former U.S. airline pilot who is president of Washington-based Safety Operating Systems.
The U.S. also eschews extensive psychological tests, which are deemed unnecessary as its airlines, unlike those in Europe, tend to hire accomplished civil or military pilots with thousands of hours flying. Critics say that ignores mental issues developing over time from stress or substance abuse.
U.S. airlines typically make a preliminarily job offer that can be withdrawn if issues emerge in a subsequent medical and psychological exam. New hires are watched closely for six months, after which there is no more screening beyond health checks by non-mental health professionals, said James Butcher, a professor at the University of Minnesota's psychology department and campaigner for stricter pilot monitoring.