China's $46B investment in Pakistan, Iran's hopes and fears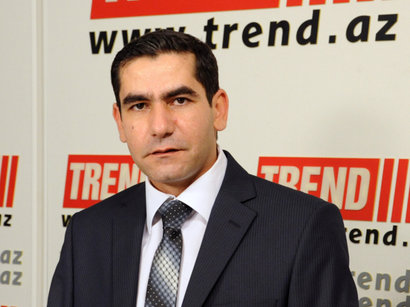 By Dalga Khatinoglu
Chinese president who arrived in Islamabad on April 20 is expected to announce his country's $46 billion investment in Pakistan.
Reports say during his visit, Xi Jinping is set to sign various agreements with Pakistan officials for road construction, railroad building, power plants construction and gas pipelines establishment.
Last week the Wall Street Journal reported that China would invest $2 billion in the Peace Pipeline project on Pakistani soil. Iran's official IRNA news agency reported on Sunday that China would make 85 percent of the Peace Pipeline's overall investment. IRNA also added that China National Petroleum Corporation would probably undertake the project.
Iran and Pakistan signed a gas agreement under former Iranian President Mahmoud Ahamadinejad, which according to, Pakistan was set to import 22 million cubic meters per day (mcm/d) of natural gas from Iran as of 2015. But because of finance problems, Pakistan has not yet managed to establish its section of the pipeline.
Based on the agreement, Pakistan was also supposed to pay $200 million to Iran each month as penalty for delays in implementing the project.
Iran's Oil Minister Bijan Namdar Zangeneh said last September that Pakistan because it is suffering from finance problems has asked Iran not to penalize it for the delay. According to him, negotiations on this issue are still underway.
The Pakistan section of the Peace Pipeline is set to be 700 kilometers extending from Gwadar Port to Nawabshah. The pipeline will enable Pakistan to generate 4,500 megawatts of thermal power. The section of the pipeline extending from Iran's border to Gwadar is 50 kilometers. Pakistan is supposed to establish this section.
The largest part of China's $46 billion investment in Pakistan over the next 15 years would be in the energy field, including $33.8 billion to establish power plants with an output of 10,400 MW by 2018 and 6,600 MW in the year after 2018. Most of them would be hydroelectric, wind and solar power plants. Some others would be coal power plants.
During last Iranian fiscal year, Iran announced that it had increased its gas production 100 mcm/d reaching to 660 mcm/d of natural gas. The same growth has been planned for the current year. Iran is expected to increase its natural gas production in South Pars field reaching to 800 mcm/d by 2019.
Iran hopes to implement relative agreements and memorandums of understanding with Pakistan, Oman (30 mcm/d) and Iraq (50 mcm/d) signed earlier.
Implementation of Peace Pipeline in Pakistan may last for two years.
But the important thing in $46 billion investment agreement with Pakistan and China is establishing roads and railways from Gwadar near border areas to Kashgar town in northwest of China in one side and linking Gwadar in Pakistan to China's western Xinjiang region. On the other hand, China will have opportunity to connect directly through a 3000 km railroad to the Indian Ocean. China wants to invest about $3.69 billion in roads and $5.9 billion in railway projects in Pakistan.
Among the projects in which China is interested to take part, the development of Gawdar port is of great importance. Because over the past years, Iran did its best to develop Chabahar port –The country's only ocean port near Pakistan border – and turn it into a global transportation corridor.
Now, China is determined to invest $660 million in Gwadar port, connecting it on one hand to Pakistan's largest trade port, Karachi and to China's northwest through cities in Pakistan.
This comes at a time when Iran has not yet managed to resolve its finance problems and shortage of investment in Chabahar port to make it an international hub for transition.
Last autumn, head of Iran's Ports Organization Mohammad Saeedinejad said 53 percent of the Chabahr port has been developed. Khatam al-Anbia, a subsidiary of Iran's Revolutionary Guard Corps (IRGC) is leading the project and as Saeedinejad said $350 million is needed to develop the first phase of the port. The investment is expected to be provided by National Development Fund of Iran on one hand and negotiations with foreigners to resolve finance problems on the other hand.
---
Follow us on Twitter @AzerNewsAz