Iran back in race to supply blue energy to Europe?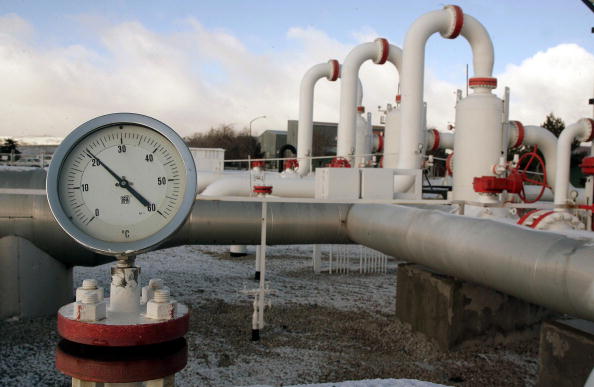 By Gulgiz Dadashova
While the prospect of a nuclear deal with Iran was obviously unexpected news for many, it appears now that western powers have indeed ground to slowly lift all sanctions against the Islamic Republic.
News that the western-imposed embargo on Iran ends will surely have an impact on the oil market as traders will anticipate a new flow of oil onto the market. However it would bring economic gain for Europe, as low oil prices mean lower gas prices.
With no further impediment on its oil and gas trade, Iran could soon provide European countries with gas, and thus help the EU move away from their Russian dependence.
Since the Russia-Ukraine crisis erupted last year, Tehran has tried to position itself as a reliable alternative to Russia as a gas supplier to Europe.
Iranian president Hassan Rouhani recently announced that Iran can be a secure energy center for Europe, while Iran's deputy oil minister, Ali Majedi told local media that "Iranian natural gas is Russia's only competitor for Europe".
Asked whether the nuclear deal will affect Europe's gas market, given Iran's long-lasting intention to bring gas to Europe, Kamran Dadkhah, a professor of economics at Northeastern University in Boston city of Massachusetts State, excluded any real effect in the short run.
Dadkhah said that while Iran has the second largest proved natural gas reserve in the world, most of its fields are undeveloped.
"Iran lacks the necessary transportation and pipeline network to export its gas to Europe. But if sanctions are lifted and Iran rejoins the world economy, foreign investments and technology could bring development of the fields and construction of the necessary infrastructures to supply natural gas to Europe," he said.
Stressing that it will take several years to accomplish, the expert believes that once the process starts, it would make a big difference for Europe.
Dimitar Bechev, a senior visiting fellow at LSEE Research on South Eastern Europe, shared the same views, noting that there is little cross-border infrastructure of Iran to carry the gas to European customers.
"Iran charges more than Russian Gazprom or Azerbaijan's SOCAR on its long-term contract," he wrote in an e-mail to AzerNews. "Becoming a net gas exporter will involve massive investments but I'm not sure there's a strong case to be made to international firms when it comes to the prospect of low gas prices in the medium term."
Meanwhile, SOCAR President Rovnag Abdullayev said Iran is interested in purchasing a stake in the Trans-Anatolian Natural Gas Pipeline.
"After the decision to lift sanctions from Iran, TANAP's relevance has grown even more. Iran will increase its gas production, and, except for TANAP, there is no other alternative for bringing Iran's gas to world markets," he told reporters in Baku.
Abdullayev said SOCAR stands ready to consider the offers for the sale of a part of its share in TANAP.
The sanctions against the Islamic Republic were serious obstacles on the way of Tehran becoming a major player in the world energy market, and in particular, in the highly lucrative gas market.
Currently, Southern Europe relies on gas from Azerbaijan, at least during the first phase, under the southern corridor. The European Commission's blueprint mentions Azerbaijan and Turkmenistan, as well as Iraq and Iran -- when political conditions will allow.
Asked how long it would take for Iran to be real net oil and gas exporter should a final deal be reached, Kamran Dadkhah said Iran has always been a net exporter of oil and will remain so in the future.
"The same is true about liquefied natural gas (LNG). But if we consider the dry natural gas, for some years Iran has been a net importer although in 2012 it was a net exporter. In the short run it would be difficult to change the situation regarding dry natural gas. But in the long run, with the help of international investments and technology, Iran could be a significant net exporter of gas (both dry and LNG)," he noted.
Iran holds 17% of the world's proved natural gas reserves and more than one-third of OPEC's reserves. Iran's largest natural gas field, South Pars, is estimated to hold roughly 40% of Iran's gas reserves. However, the vast majority of Iran's gas reserves are undeveloped.
--
Follow Gulgiz Dadashova on Twitter: @GulgizD
Follow us on Twitter @AzerNewsAz