Azerbaijan among pillars of EU Energy Union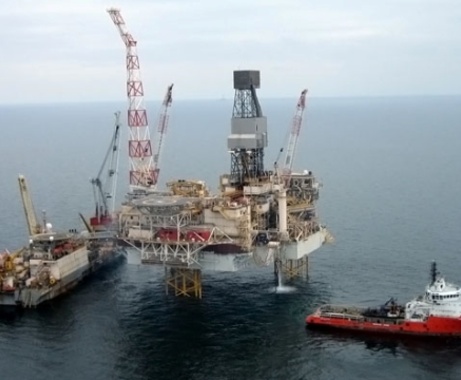 By Gulgiz Dadashova
Europe with its timely decision on the Southern Gas Corridor to carry gas from Azerbaijan, as well as other sources, to European markets seems to avoid a potential energy drama.
The European Union in a move to relieve from its larger dependence on Russian gas supplies has decided to push forward its diversification strategy and speed up the conclusion of agreements with producing and transit countries, such as Azerbaijan and Turkmenistan.
"As part of a revitalized European energy and climate diplomacy, the EU will use all its foreign policy instruments to establish strategic energy partnerships with producing and transit countries such as Algeria and Turkey; Azerbaijan and Turkmenistan; the Middle East; Africa and other potential suppliers' reads the leaked document of the European Commission made available by Euractiv.
The European Union decided to move from statements to taking real steps at a time when the falling gas prices, dragged down by a world surplus and cheaper oil, made the blue energy sources to seek new markets for their natural wealth. The attractiveness of Azerbaijan as an alternative energy supplier to Europe increased after Russia cut off natural gas to Ukraine over several months in 2014 over the rising crisis.
Anne Korin, co-director of the Institute for the Analysis of Global Security (IAGS) and a senior adviser to the United States Energy Security Council, earlier said as long as Europe is intent on diversifying its gas supply away from Russia, Azerbaijani gas will remain a very attractive option.
"Azerbaijan, with its very significant gas reserves and its track record, would be a reliable source of supply expansion for Europe. Certainly the Ukraine situation increases the urgency, appeal of, and support for the Southern Corridor option," she wrote in an e-mail to AzerNews.
The EU intends to sign Memoranda of Understanding with the two countries as early as 2015, which should become a part of a package to improve the "stability" of gas supply to Europe, Spiegel Online reports on February 23.
Azerbaijan enjoying good position to take advantage of the Europeans' desire to diversify has initiated the Southern Gas Corridor, designed to avoid Russia and transit Caspian-region energy supplies via Georgia and Turkey to Europe. Gas supplies from Azerbaijan will open a new energy era for Europe, as it will be provided with not only a new alternative source, but a new route of blue energy.
Europe has also been pushing to expand Azerbaijan's participation in its energy security via the Trans-Caspian pipeline, which would link Turkmenistan to Azerbaijan over the Caspian Sea.
The European Union has been viewing Turkmenistan, which produces nearly 80 bcm of natural gas per year and has up to 30 bcm of natural gas available for export, long ago. Turkmenistan ranks fourth in the world for the volume of natural gas reserve. This is while the reserve of the certain fields such as Galkynysh and Yashlar make up 26.2 trillion cubic meters.
However, involving Turkmen gas in the Southern Gas Corridor project is not an easy process.
The country can join the European export route via the Trans-Caspian pipeline that has long been hindered by legal issues over maritime demarcation in the Caspian Sea and opposed by other littoral states, Russia and Iran.
Today there is a lot of speculation around this project. However, Ashgabat and Baku repeatedly announced that its implementation is the business of only these two bordering countries.
Ashgabat earlier has been cautious in challenging Moscow, but Russian Gazprom's decision to cut import of natural gas from Turkmenistan has caused Ashgabat to reassess its position.
Turkmenistan's free gas volumes can also be supplied to Iran and China. Whether Ashgabat needs such a scenario for its export strategy is doubted.
Transportation of gas via the Caspian Sea to Azerbaijan and further to Europe can become one of the most promising new export routes for Turkmenistan. By 2019, Azerbaijan and its partners will create the most modern gas transportation infrastructure - the Southern Gas Corridor.
Azerbaijan has already made its way to the European gas market and now it's time to other Caspian sources to make choice. Join not to miss.
---
Follow the author on Twitter: @GulgizD
Follow us on Twitter @AzerNewsAz