Kyrgyzstan to have more benefits from membership to EEU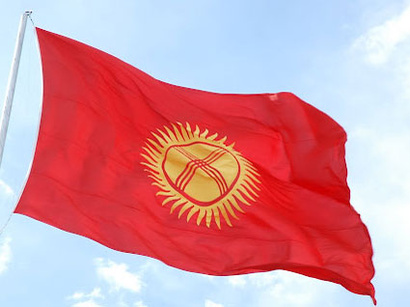 By Aynur Jafarova
The membership to the Customs Union of Belarus, Kazakhstan and Russia and the Eurasian Economic Union (EEU) will give Kyrgyzstan several advantages and the country will have more benefits, Kyrgyz President Almazbek Atambayev believes.
"Kyrgyzstan's joining to the Customs Union is necessary first of all for the free transportation of goods, people and financial inflows. I could prolong it [joining to the Customs Union] for 2-3 years, but I did not do it, let the people today scold me, but after a while they will realize that we have gone on the right way. We have an alternative to clam up in our little world, or enter the Customs Union. I am sure that Kyrgyzstan will win most among this quaternary or quinary," he said in an interview with local TV channels on December 1.
Established in 2010, the Customs Union aimed to form a single customs territory within which no customs duties or economic restrictions are applied. The Single Economic Space of the Customs Union started operating on January 1, 2012.
An agreement on the establishment of the EEU was signed by Kazakhstan, Belarus, and Russia on May 29, 2014.
Kyrgyzstan aims to become a full member of the Customs Union, and hence the EEUnion by January 1, 2015. Joining such unions is a very correct and accurate decision, and there is no equivalent alternative to it.
A significant amount of the country's regional trade is based on re-export of goods from China to neighboring Central Asian countries. The border with Uzbekistan is effectively closed and the border with Tajikistan has been problematic and for example, has been closed much of this year. So, there is no another way than becoming a member of these Russia-backed organizations.
The president admitted that if Kyrgyzstan does not enter the Customs Union this year, later, "we will have to ask on our knees to enter our country to the alliance."

"If we do not enter the Customs Union, we have no future. We can either make one big market with China and move toward Afghanistan and Uzbekistan, or join the Customs Union," Atambayev added.
Since the collapse of the USSR, Russia has become a country for immigrants coming from the former Soviet countries. Russia is now working to toughen migration rules to save jobs for its own citizens.
Today, almost a million Kyrgyz migrants live and work in Russia. Each year about 700,000 citizens of Kyrgyzstan move to Russia. This is a large enough figure for a country like Kyrgyzstan, which has a population of 5.5 million people.
So, the accession of Kyrgyzstan to the Customs Union will help Kyrgyz migrants working in Kazakhstan and Russia to work in the territories of the Customs Union countries without a permission of employment.
Earlier Atambayev said, "Either the country will face isolation, or get a powerful impetus for the socio-economic development, I want to emphasize that the countries of the Customs Union do not have any territorial claims against us at all. The levels of economic development and incomes of the population in them are several times higher than in our country. We will get a chance to pull up our performance to this bar," the president said.