29 November 2017 17:30 (UTC+04:00)
5 320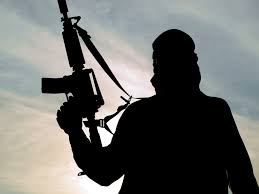 By Rashid Shirinov
The fact of the assistance that Armenian nationalists rendered to fascists during the World War II and the glorification of the Nazis in modern Armenia has been recently risen in the Russian media.
For instance, last week, Russian political scientist Veronika Krasheninnikova condemned in her TV show the erection of a monument to the Armenian Nazi Garegin Nzhdeh, noting that Yerevan glorifies the accomplices of fascism.
This caused serious discontent among the Armenian media, but the political scientist is right. Soon after Hitler came to power in Germany, Nzhdeh created an organization called Segakon which was preaching fascist ideology. In 1942, he created the "Armenian Legion" and started ethnic cleansing of Jews and Gypsies in the occupied territories, as well as carried out many other war crimes.
Despite all these facts, the ruling regime in Armenia praises Nzhdeh, erects monuments to him and names streets after him. Unfortunately, this is not the only evidence of the Armenian leadership's support to terrorism.
An Armenian terrorist Varuzhan Karapetyan committed a terrorist attack in the Orly airport in Paris on July 15, 1983, killing eight people. He was sentenced to life imprisonment in France, but the Armenian authorities managed to bring him to Armenia in early 2000s.
Then mayor of Yerevan provided the terrorist with employment and accommodation, and then Prime Minister of Armenia expressed happiness at Karapetyan's release when meeting with him.
Karapetyan was a member of the Armenian Secret Army for the Liberation of Armenia (ASALA) terrorist group, which operated actively in 1973-1985. Forty-two Turkish diplomats were killed as a result of ASALA attacks, while the terrorist organization committed about 110 terror acts in total. Since late 1980s, Armenian terrorist organizations have committed more than 32 terrorist attacks in the transport system and other public facilities of Azerbaijan.
Last summer, however, the Armenian government itself suffered from a terrorist attack, when an armed group called Sasna Tsrer seized for two weeks a police building in Yerevan. They demanded from the government to release the country's political prisoners and the resignation of the president.
The most interesting thing in this story was the reaction of the Armenian society – majority of the population supported the attackers. Probably, if the Armenian authorities did not openly support terrorism, the population of the country would not behave this way. Such a positive attitude of Armenians to a terrorist attack against the authorities should be a wake-up call for the current Armenian government.
---
Rashid Shirinov is AzerNews' staff journalist, follow him on Twitter: @RashidShirinov
Follow us on Twitter @AzerNewsAz
Related News